Its Halloween weekend and what better way to kick it off than with a Halloween nail polish haul?!
So this is a bit of a collective haul, I've been ordering these off of
ebay
and
etailers
bit by bit and as they became available with the mindset of creating loads of cool nail art designs for my blog. But of
course
life got in the way of that :( I am currently working 6.30am to 7pm 6 days a week, so when I do get the chance to paint my nails there's not always time to take photos, upload, edit etc etc. Hopefully I will have the time for lots of Christmas and New Year designs *fingers crossed*
Anyway into what I have been picking up ...
Lets start with China Glaze, they always have the best Halloween Polishes. I remember loving last years collection - Mummy May I, the Deborah Lippmann Bad Romance dupe (now Revlon have one too Facets of
Fuchsia
), Zombie Zest and
Ich
-a-body. So I was excited for this years.
I ended up just getting 2 from this years collection. This is Haunting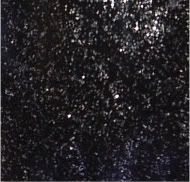 A black base with a ton of fine silver glitters, looks like a starry dark Halloween night - I like it, but don't love it.
Next we have It's Alive
For a while I couldn't choose between this and Zombie Zest but when I saw
Scrangie's

blog post
I
knew
which one to choose. Its a perfect Halloween slime green glitter polish. It applies really nicely and is super
sparkly
- LOVE
This next polish I got so excited when I saw it on
ebay
, and the price I got it for was a steal! This is Fortune Teller which I believe was a Sally's exclusive last year in the US.
Halloween perfection in a bottle. I first fell in love with this polish when
sayanythingbr

00

ke
on
Youtube
showed it last year teamed with China Glaze Matt Magic Top Coat, which was my next purchase.
The next product, as soon as I saw it (again on
Scrangie's
Blog) I knew it was going to be this years Halloween Mani.
I'm a bit scared to try these
in case
I mess it up and ruin them. But I will try them out tonight ... expect a blog post later unless it all goes
pete
tong.
and my last purchase is of course the
OPI
Pair'em
Scare'em
duo. I've been looking forward to getting this since it was announced. I love my bottle of Glow ink in the dark but
Zom
-body to Love is a gorgeous green - I think I am going to apply this over Jade is the New Black or Who the
Shrek
are you? so I get the colour I want, but don't have to waist
Zom
-body by applying 20 coats.
What have you been buying ready for Halloween?