I've had so many lovely compliments on my nails today already! so I couldn't wait to share my NOTD with you!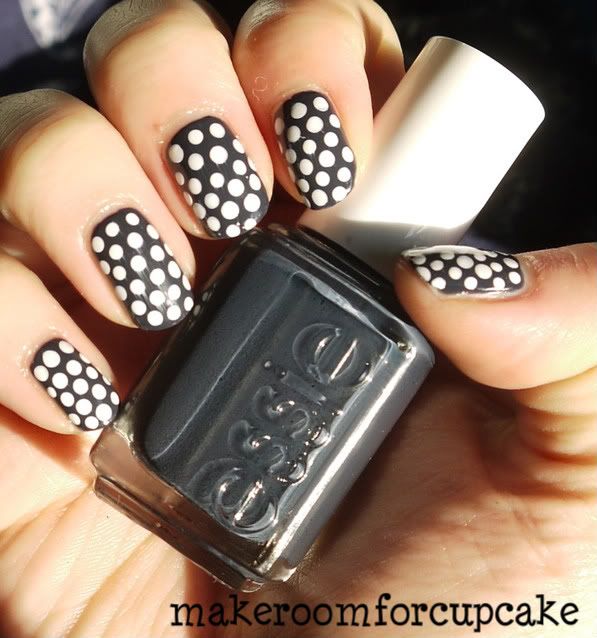 This "nail art" if I can even call it that is so simple and easy to do, and can be easily achieved by using the end of a bobby pin or hair grip! So you don't even need to go out and spend any money on a nail art pen or dotting tool! how great is that?!
I just love this colour combo too! I love Essie Bobbing for Baubles anyway but this combo just feels very nautical themed and retro <3 it!
Let me know if you have tried out polka dot nails!
or if you have any colour combination I should try :)
xoxo