**WARNING!! this post is picture heavy**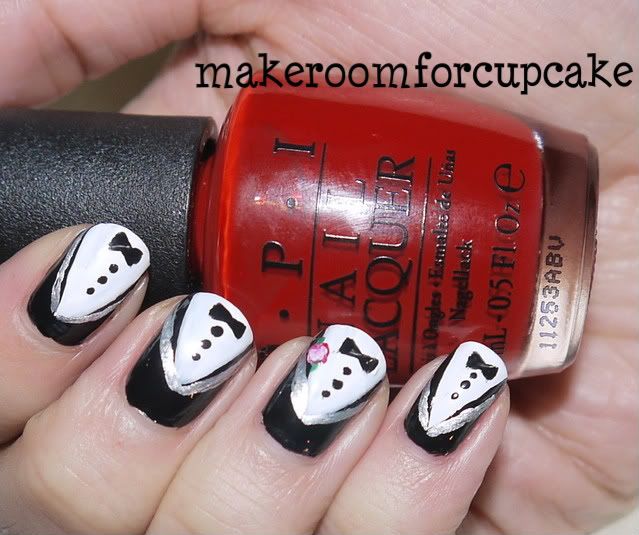 Zooey Deschanel started up the Tux nail art trend at this years Golden Globes. But are you willing to dress up your nails in tuxedos?
Here's how I did this cute and simple nail art ....
I started by painting my nails all white, this is OPI Alpine Snow.
Then I drew "V" onto every nail to make the outline of the shirts.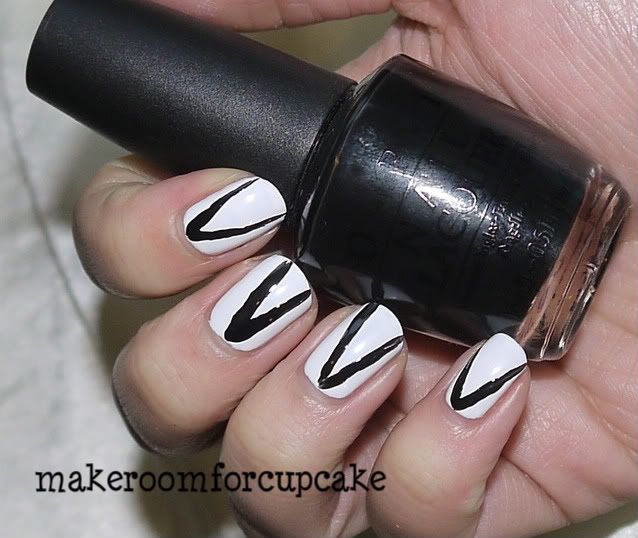 and filled in the "jackets," here I am using OPI Black Onyx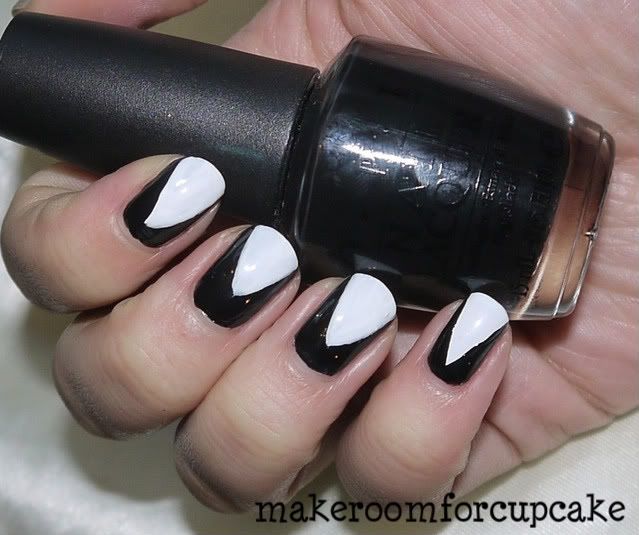 Now add bow ties and 3 little buttons ...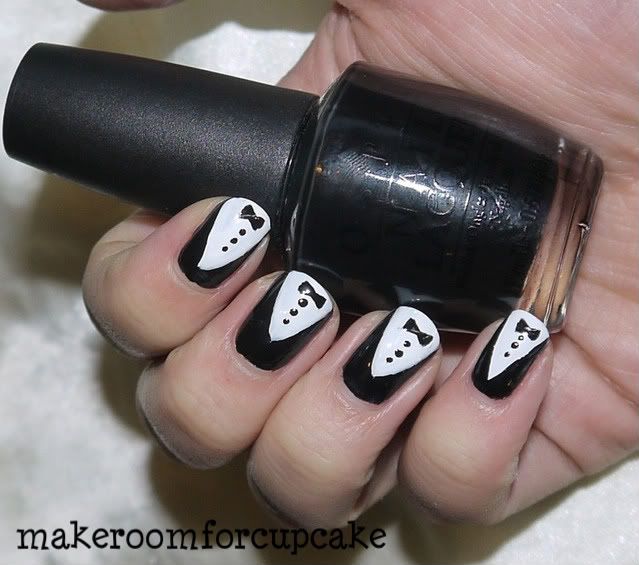 You could finish here ,add your favourite top coat for a high gloss finish, but I decided to try out my new Barry M Instant Nail Effects in Silver Foil - which is perfect for nail art as it is opaque (even over black) in one coat.
and for an accent nail and a pop of colour I added a little rose on the lapel - perfect for Valentines
Have you tried out this nail trend?
Please share your photos with me on my
FB page
I can't wait to see all your fabulous nail art!
-xoxo-