Most of you will know by now via excited
tweets
and
FB Status
' that snow has finally arrived in the UK :) (see below for pics) and it is fooking freezing!! so in an attempt to cheer myself up I did something I NEVER do... I reached for a hot pink shade *dies of shock*
I am NOT a pink girly, never have been, never will. But for some reason I do find myself owning a bright pink shade, bought by mistake almost two years ago when I first started collecting OPI, Strawberry Margarita is the shade in question. I bought it online from America thinking it would be a creme formula, I forget why I thought this, but on arrival it was swatched, I was not impressed and so it was thrown to the back of my collection for maybe the occational use for nail art or a future blog sale. I was never expecting to wake up one day and want hot pink nails!
But today the unthinkable happened, and I actually was impressed. Application was amazing! 2 coats to perfect colour. I think I may even add a few more pinks to my collection, currently eying swatches of Shorts Story which may be next ...
As promised here's some bonus pics of the snow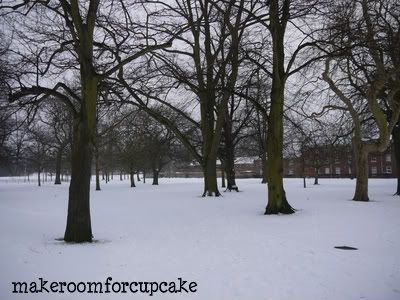 Kittys in the snow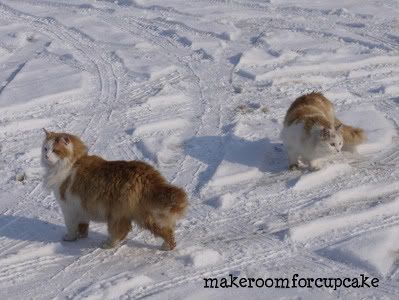 If your in the UK I hope your enjoying the snow!
xoxo