Max Factor Fantasy Fire Unicorm Pee Dupe?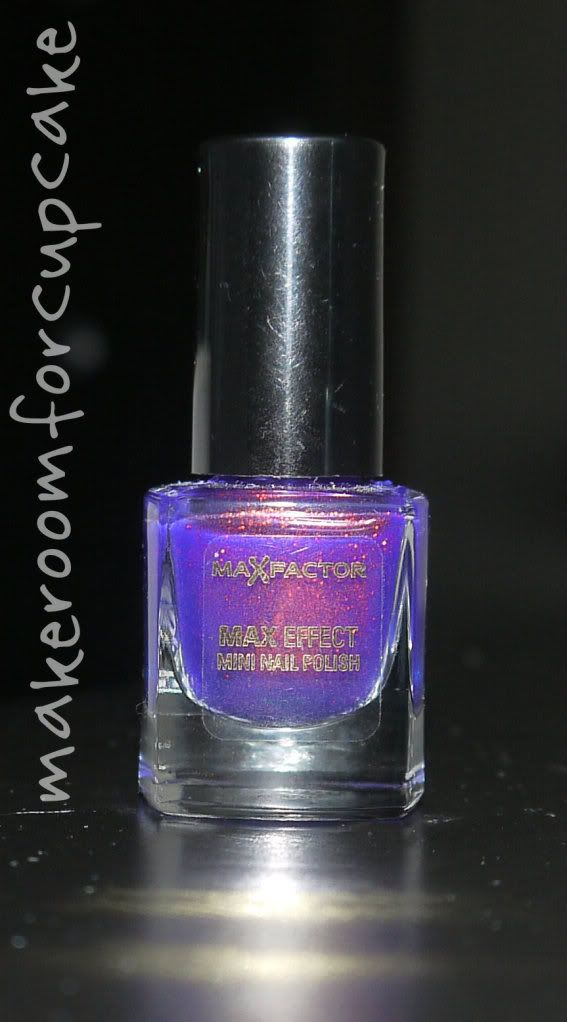 Max Factor are calling it this years "it" colour
Bloggers have named it a Unicorn Pee Dupe
Will it live up to the hype? lets find out shall we ...
Lets start off by stating the obvious, the bottle is TINY! This nail polish is supposedly hard to find in the UK now, and Discontinued in the US. Good job I live and work in a small town and was able to easily pick this beauty up. And it is a beaut!! It did take 4 coats for a coverage I was happy with, but i have a feeling this is going to make a great layering polish.
In the bottle it is a beautiful eye catching indigo/purple colour with orange shimmer and a flash of yellow/green duochrome, which translates perfectly to the nail. A steal at Just £3.99 a bottle. Especially considering the stir it has made in the blogging world. Dubbed a Unicorn Pee Dupe (aka Clarins 230 dupe a polish that is currently going for £64.26 + shipping on ebay).
I can't wait to try this polish over OPI Sapphire in the Snow