Last year was a great year for Barry M and his team! so many great releases and new finishes, and amongst them were the Gellys.
A collection of 9 Hi-Shime formula polishes that replicate the glossy finish of a gel manicure. All for £3.99 from the "drugstore." Sound great don't they!?
I hauled and reviewed
Satsuma
back in October last year, and instantly fell in LOVE with the formula and knew I wanted to try more.
This is Blackberry Plum (mine falsely says its Blackberry, impostor)! Gelly, GNP 1.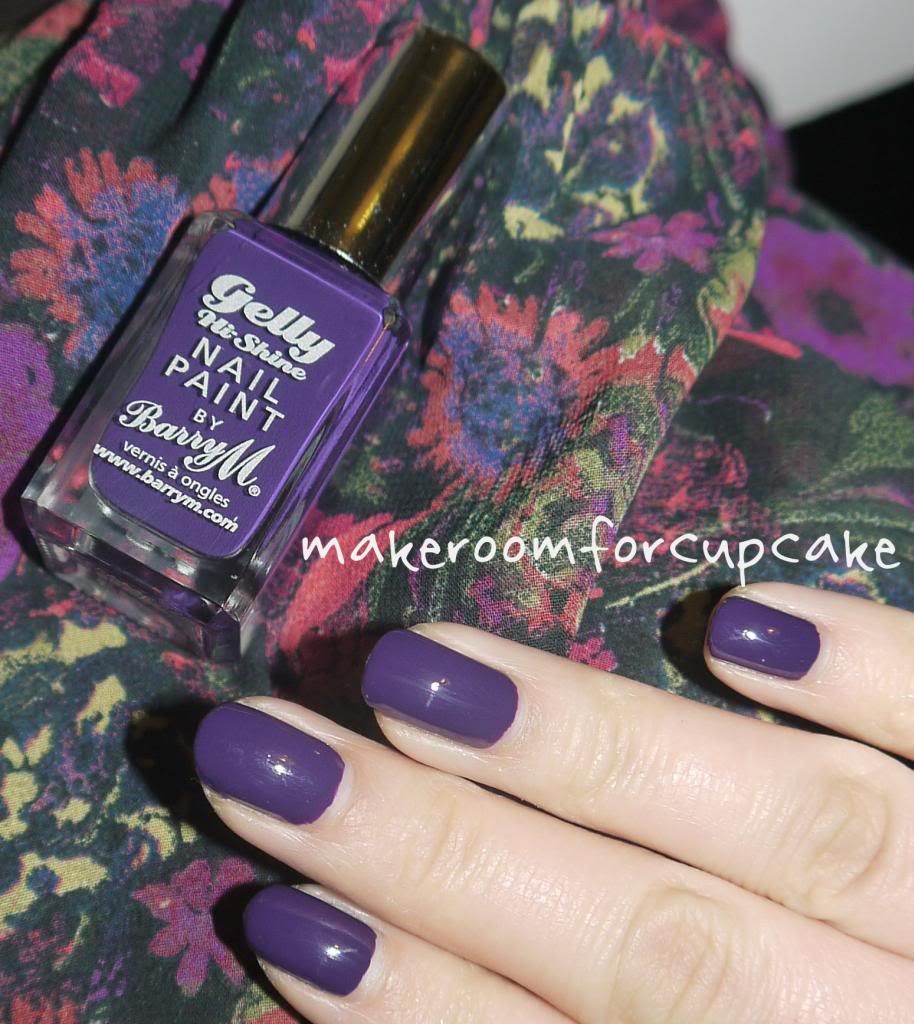 Although they claim to be one coaters, I have always done two. Thats not to say that they aren't pigmented enough! with a careful hand one coat would easily be ample.