This was another poundland find for me. I'm starting to think I have a problem... Hi my name is Clare and I'm addicted to buying nail polish
in poundland
(scratch that, in general).
This is 2 coats of product, the polish I find to be very thin and runny so the application was quite tricky.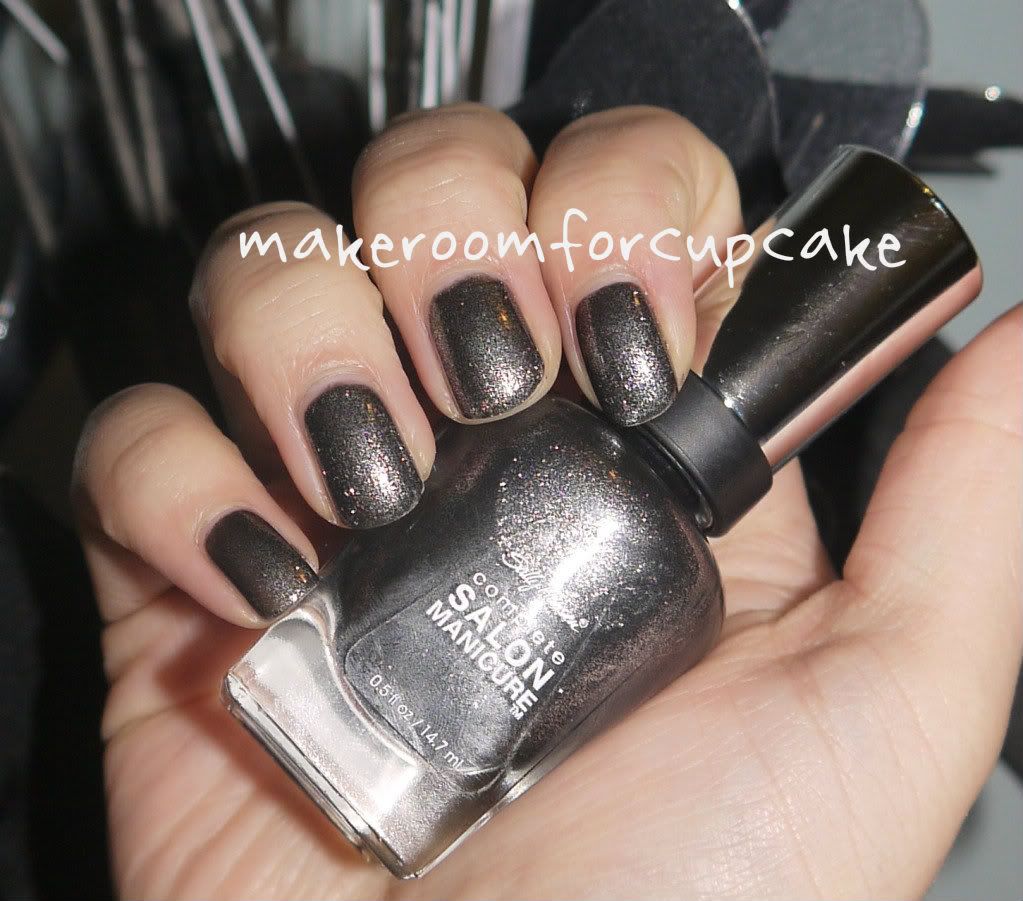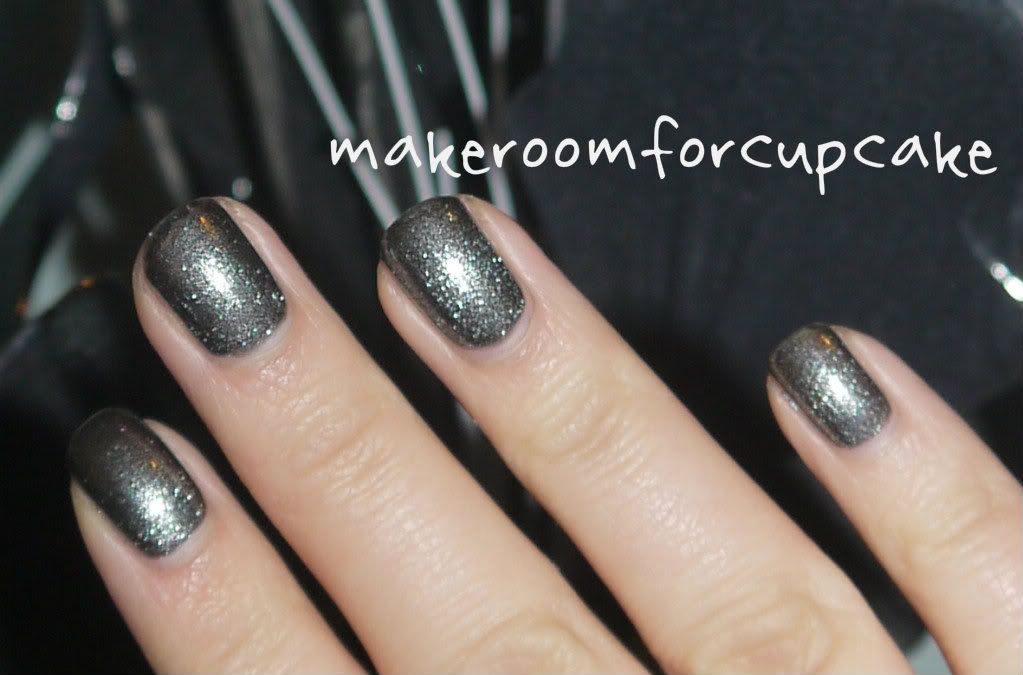 A lot of product builds up on the brush which is quite wide and flat, so even with brushing off the excess before application, I still find that there is enough left on the brush to paid at least three nails. But despite that I really like this polish, its quick drying (touch dry in a couple of minutes) and once you get the hang of the application its actually quite quick and doesn't need multiple coats to achieve the colour in the bottle.
Here it is compared to the nearest thing in my collection.
This is Lucerne-tainly Look Marvelous, which is just a couple of shades lighter, if you own LLM, you could probably skip Oxide, but if your a hoarder of nail polish like me, why not pick it up for a £1.
I wonder if Oxide would be a dupe for
Chanel Graphite
? ...