I know that not everyone celebrates Valentines Day, so here's a quick manicure everyone can do!
I used Ali's Big Break, a shimmery red from OPI's Burlesque collection, and Black Shatter on all fingers except my ring finger. where I used a craft brush to draw a heart in the Black Shatter, to give a "broken heart" effect.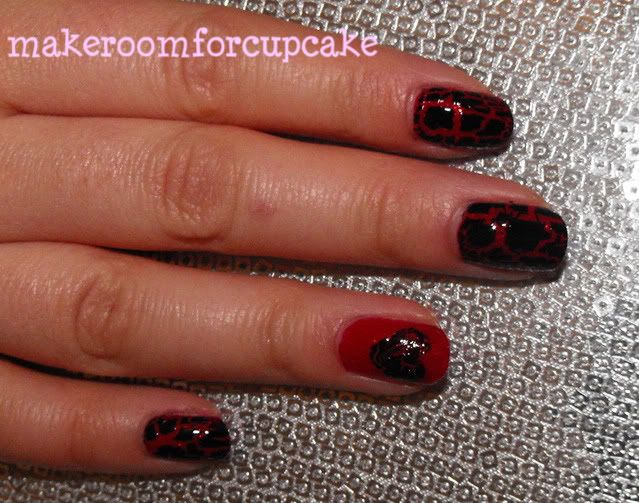 I hope everyone is having a good week How are you preparing for Valentines Day?