Its yet another grey, rainy Monday morning and I'm back to work :( Boo!
So to brighten the day up a I have a little Barry M for you.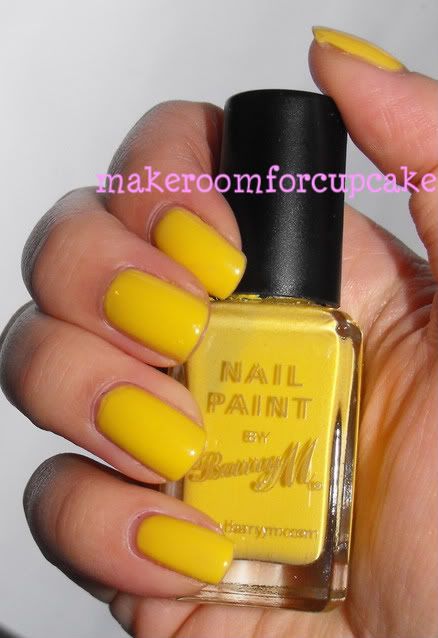 Look at that grey sky in the background :(
This is Barry M's np307 Lemon Ice Cream shade from last year. It is a little hard to work with, this was 3-4 coats but for £2.99 you can't really complain. Its a fab colour, perfect for brightening up a dull Monday morning.
What shade lifts your spirits and brightens your mood?