So I have finally decided to swatch my entire Barry M Nail Paints collection!
T
oday I have the blue creams to share with you. Let me know your faves in the comments :)
Barry M Blue Moon np 317
Blue Moon is a milky soft blue, think a sheer Essie Borrowed and Blue, with just a hint of cyan shimmer, which is barely visable on the nails (you may be able to spot it in the second photo if you look closely at the bottle).
I swatched this shade when it first came out back in
April last year
but haven't really reached for it since... it is very sheer (that may be the reason), this is 3 coats, which I find is fairly average for Barry M, some nails could have possibly done with 4 coats for complete coverage.
Barry M Blueberry Ice Cream np 306
Blueberry Ice cream is a beautiful baby blue shade, if you missed out on
OPI's Whats With the Cattitude
this polish is a good alternative albeit a shade or two darker it will definitely cure your baby blue craving.
Barry M Turquoise 295
This is the only polish in my collection I would consider to be a true turquoise. It is perfection in a nail polish and if I had to pick only one Nail Paint, it would be this one!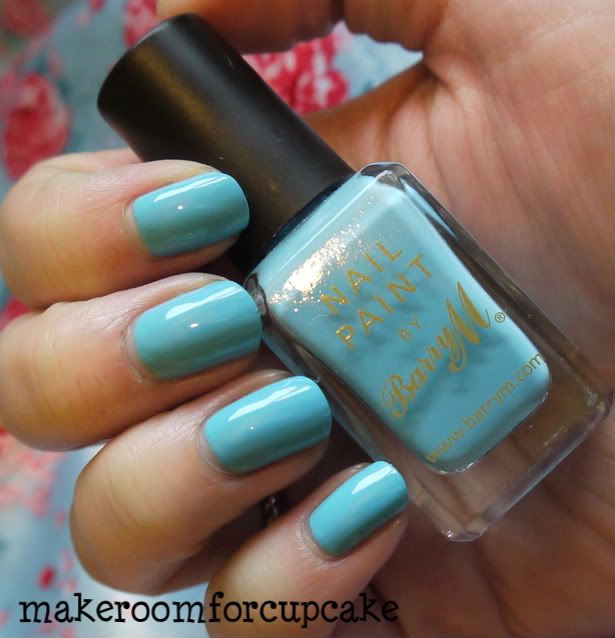 Barry M Cyan np 294
A gorgeous bright blue, not unique but still nice. Perfect summer shade.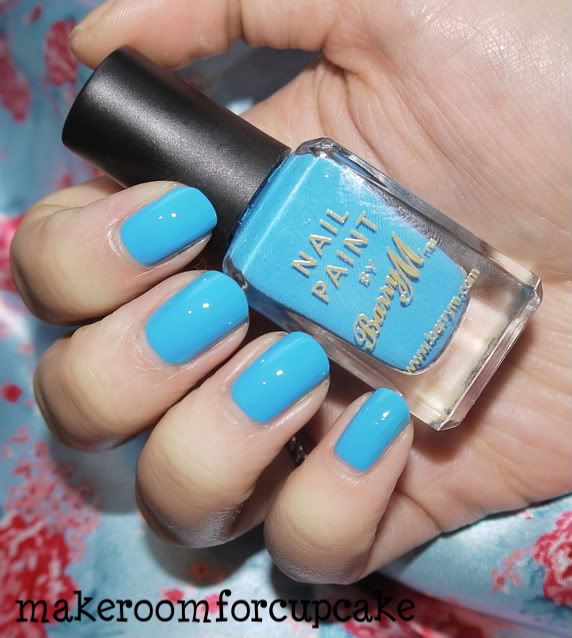 Barry M Cobalt Blue np 291
Cobalt blue is exactically what it says it is, I'm sure this one would be similar to Essie Mesmerize or OPI's Dating a Royal, but I don't know as I have never felt the need to own any other bright blue. I was however given No 7 Poolside Blue which I have never worn, but comparing bottles would be a dead on dupe. So if you have a £5 off No7 voucher it may be your cheaper option, if not def go for the Barry M.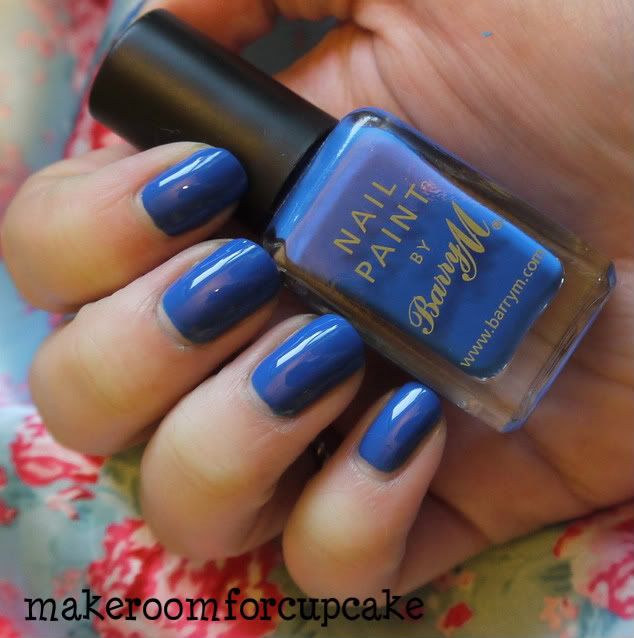 Follow my blog for more Barry M swatches coming soon :)
Which is your favourite Barry M Blue?