Photo source:
Illamasqua.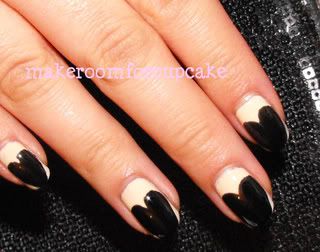 Photobucket">
I started with a base coat of No 7's 60's Mini Skirt - a creamy off white. You could use
OPI's
Alpine Snow or any white/off white you want.
Photobucket">
For the black I used Barry Ms Black nail paint, I started buy drawing an arch at the side of my nail on each side, then I carried the line down to make the heart shape, and filled in the middle with the Barry M Black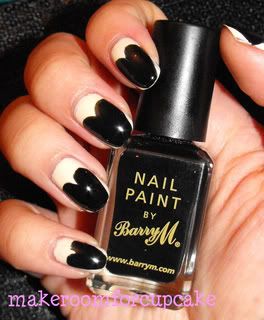 Photobucket">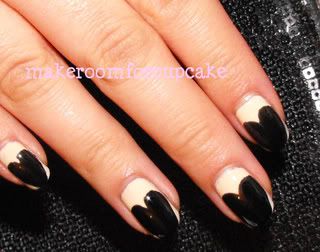 I have seen people fill the rest of the nail in black to give a double arch ruffian effect to their manicure. But I really like the effect of shaping that this gives to the nail, without having to file to a point.