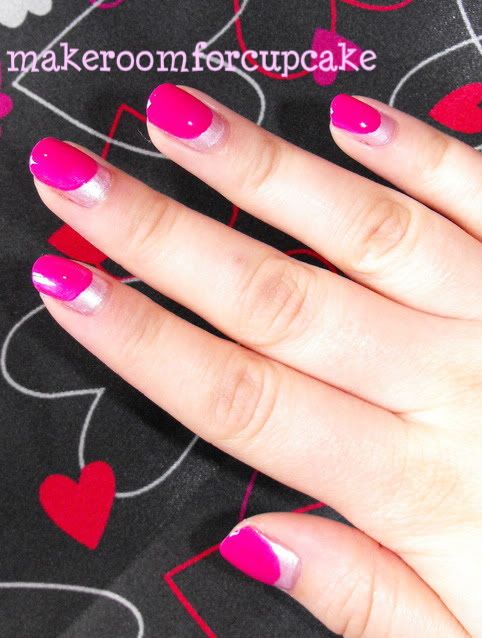 I really do love a Ruffian mani.
They are super easy (I consider it to be much easier than a French tip) and fast to do, and if you find a good colour combo your nails will POP!
This is OPI Pink of Hearts 2010 (2 coats) - a subtle baby pink shimmer, as the bottom colour and 1 coat of Barry M's 272 in Shocking Pink - a bright hot pink creme <3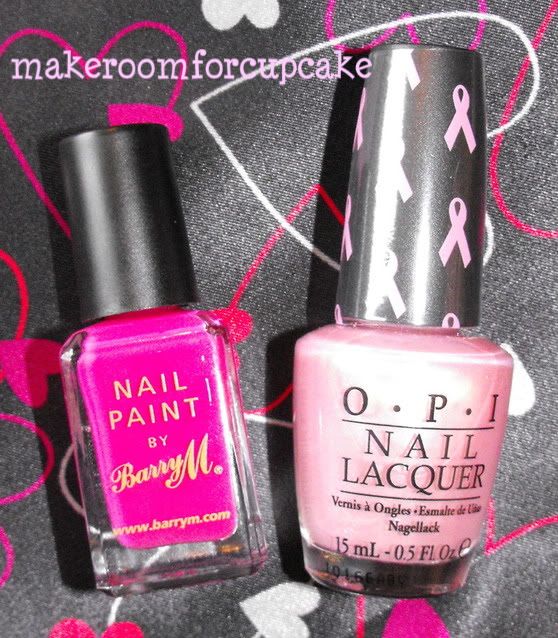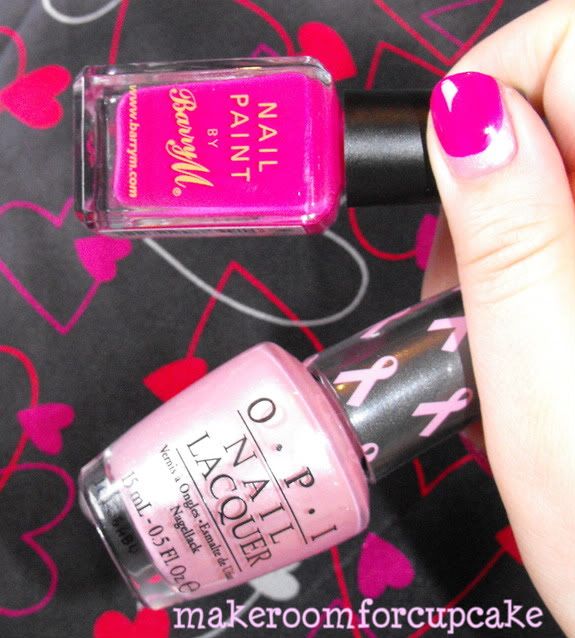 Whats your favourite look for Valentines Day?