I love creating ruffian manicures using my favourite jewel tone colours. This manicure is no exception.
Ruffian manicures, inspired by a half moon shape are a quick and simple way to add an accent colour to your nails, I prefer gold and silver polishes for this, but any metallic colour will look fab!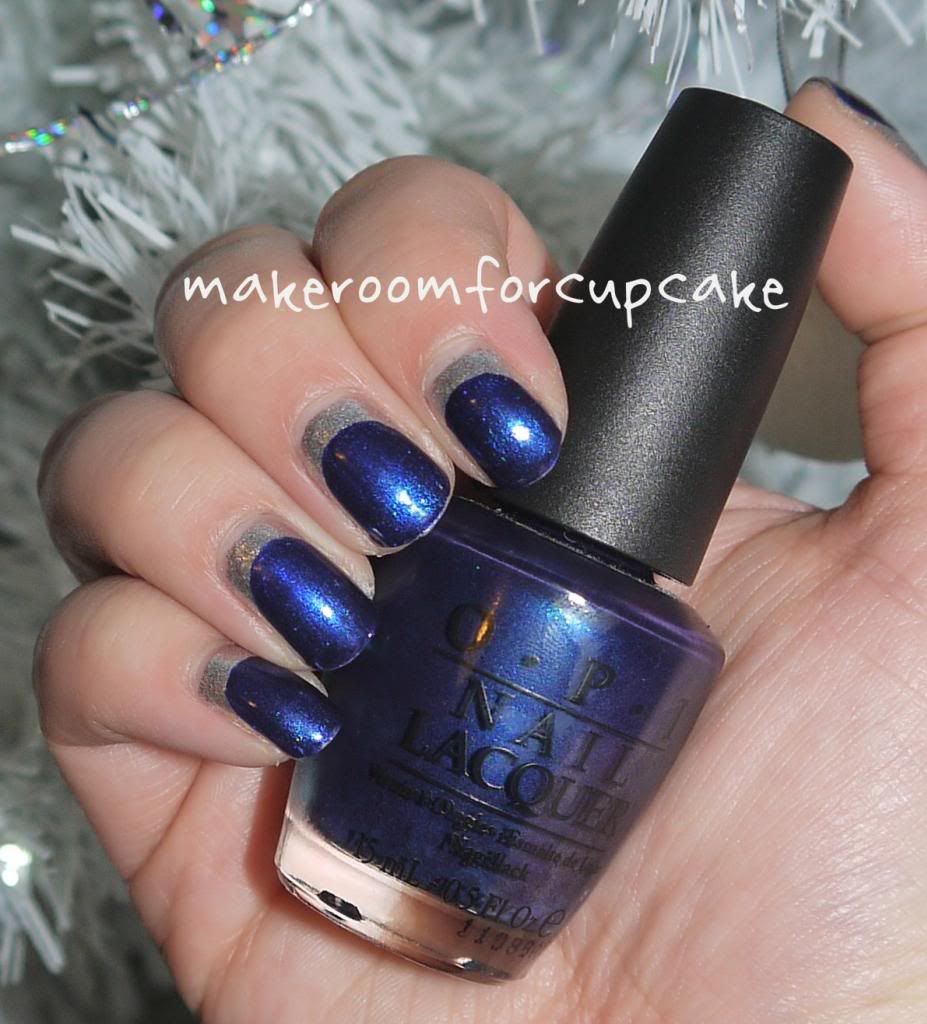 For today's ruffian, inspired by the moon, I chose a base colour of
Cheers To You
from China Glaze, a beautiful silver foil, and the top colour is OPI's Yoga-ta Get This Blue. YGTB was released with OPI's
India Collection in 2008
and is a vibrant mix of navy and royal blue. If you want a navy that still looks blue and not black, Yoga-ta Get This Blue (really)!!