I was inspired by the Kardashian Kollection, Dorothy Perkins collaboration with the beautiful Kardashian sisters and their Key Prints designs to create this funky animal print manicure.
If you want to try this manicure for yourself, you will need...
A good opaque white polish.
A Bright or neon polish for your pop of colour.
Black polish or nail art pen.
Dotting tool or bobby pin.
First I applied my favourite white polish to clean nails. This is the one and only OPI Alpine Snow, but any opaque white will do. Allow to dry.
Take your dotting tool and your bright colour, I am using Barry M no 291 in Cobalt Blue, and apply your spot colour over your base.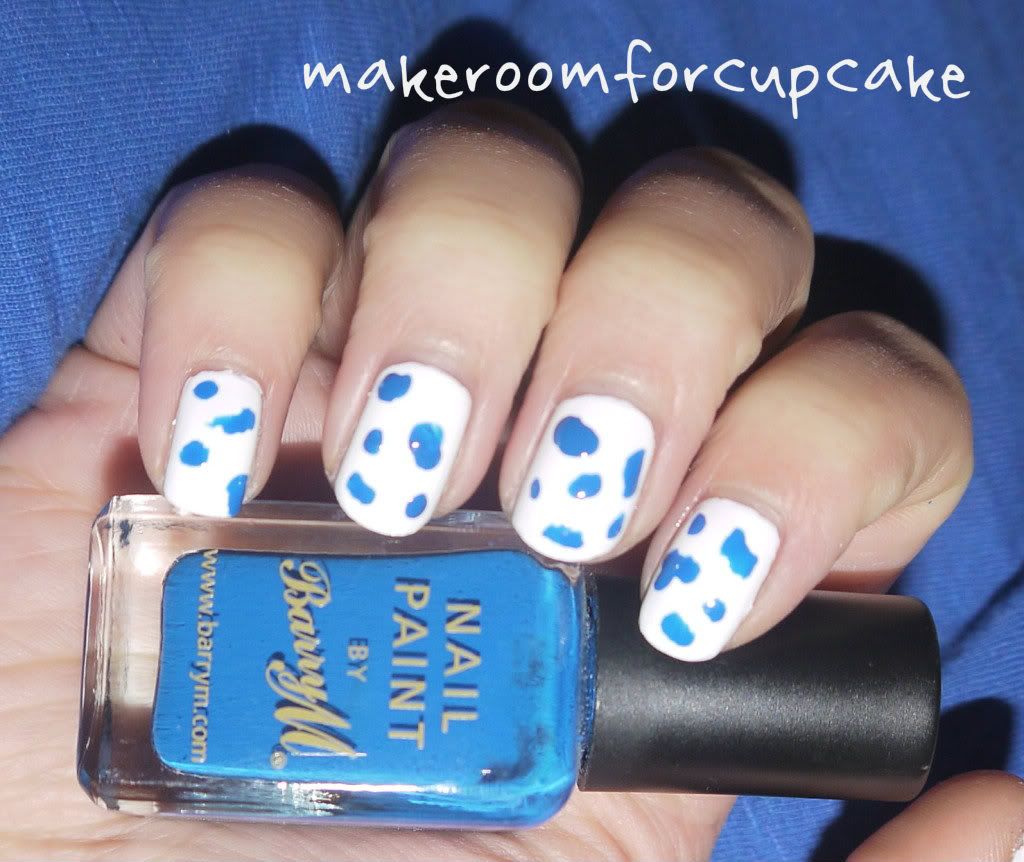 Taking your black polish next, partially outline the spots, alternating the direction in which you do so. Add a few small splodges of black in sparse areas to complete the look.
And there you have it, your very own animal print manicure!
Enjoy shopping the Kardashion Kollection! I can't wait to see the new range!
xoxo