Today's nail art is something to cheer up on your Monday morning, I mean whats more amusing than cute, multicoloured owls on your nails? I dare anyone to have a gloomy Monday while wearing this manicure!
There are so many variations of this nail art floating around the bloggersphere so I don't really know who to credit the idea too, but here's my own multicoloured variation.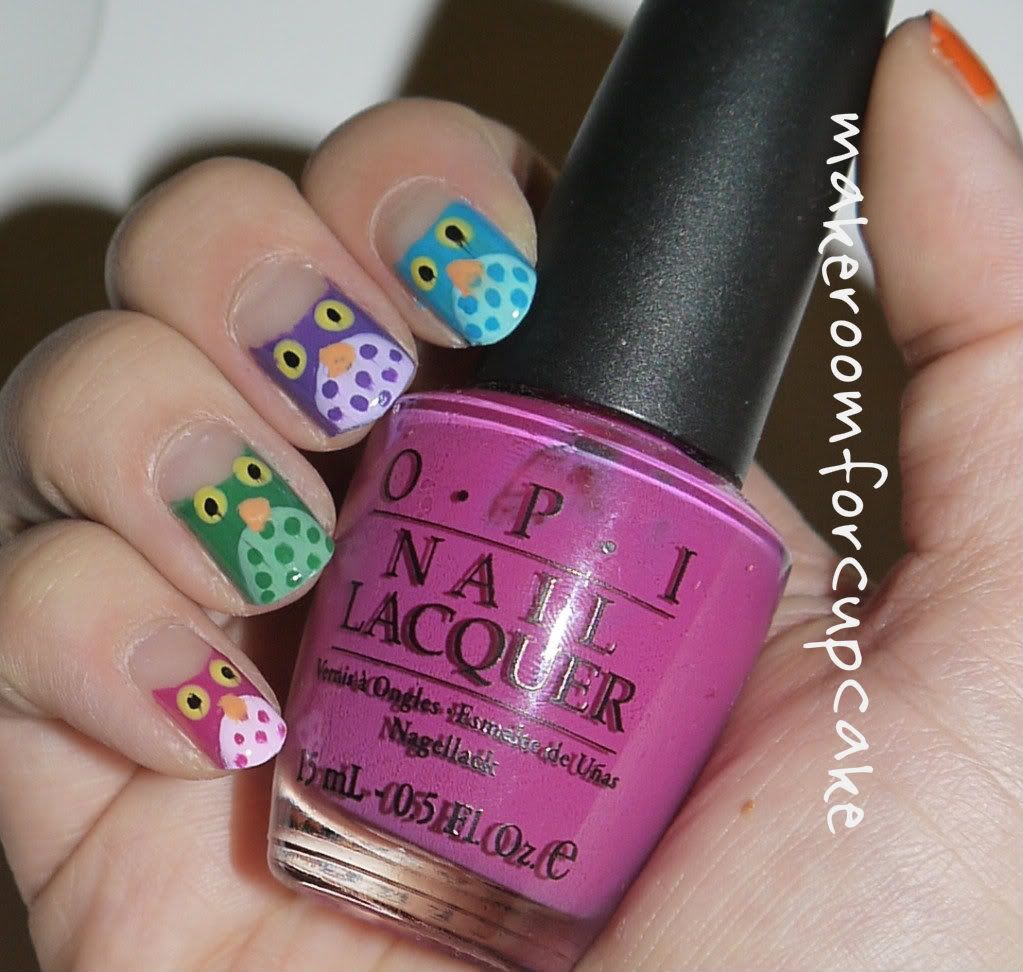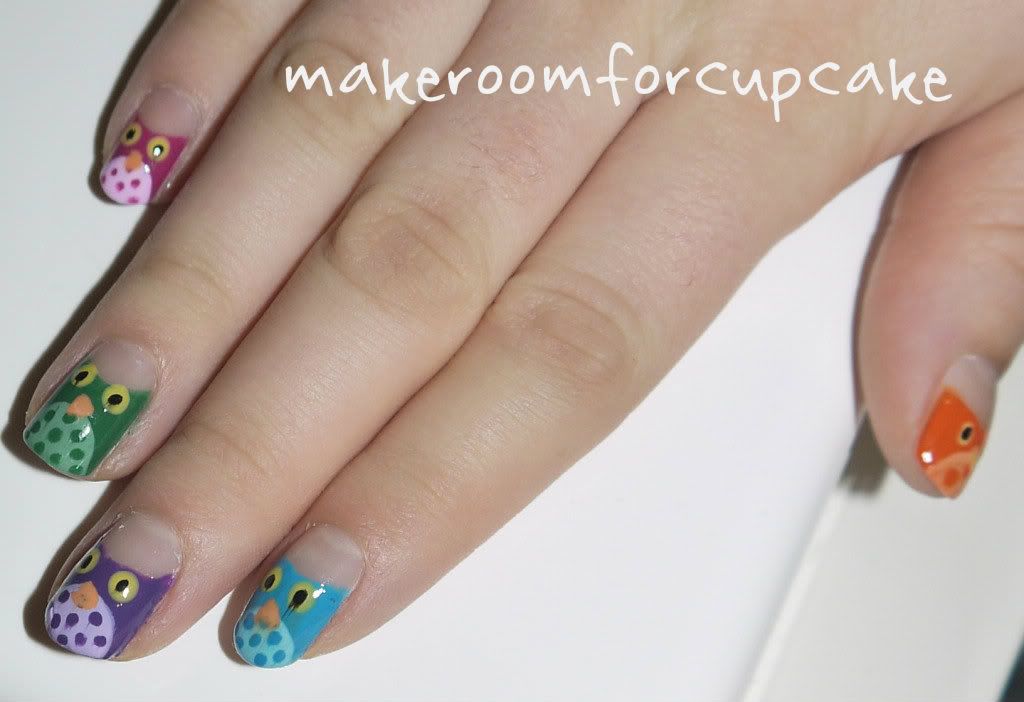 Aren't they just so cute?
I used mainly OPI polishes for this mani,
The pink is Dim Sum Plum and Mod about You,
Green is Jade is the New Black and Mermaids Tears,
and the orange is
Flit a Bit
, and I used it mixed with white for the lighter colour.
The yellow for the little owls eyes was a Barry M, as was the black.