This is Kiko nail lacquer in number 303 Beige Chrome, how boring is that name? luckily the colour is much more interesting.
Dubbed a dupe for Chanel's Quartz
(swatch)
this beautiful chrome finish polish is a super sparkling, champagne colour, akin to OPI's Designer... de Better! but without the beautiful copper flecks.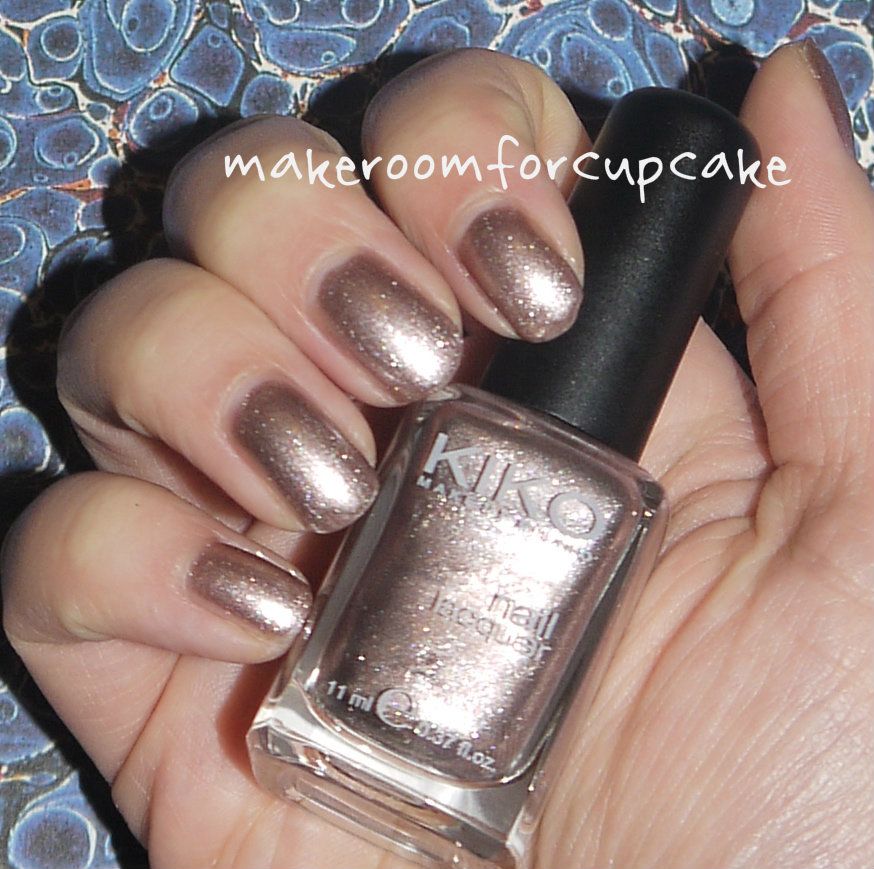 On first glance I was disappointed with this polish, in the bottle the two are vary similar, and so Beige Chrome was banished into my nail polish drawers, until now. On further inspection of the two colours, BC is a darker, pinker, champagne colour with silver glitter, where DdB is a lighter champagne with copper flecks. Theres room in my stash for both bottles after all!
Have you tried Kiko polishes? which is your favourite colour?
xoxo