Yesterday C and I finally had a free day together, so we decided to go see Les Miserables at the cinema! the film was great, I was afraid I wouldn't enjoy it as much as the stage show, or that I would be forever be comparing the two. But I am a massive fan of Ann Hathaway so I don't think I was ever going to hate it.
For the occation I though I would do a fun but easy manicure inspired by the french flag.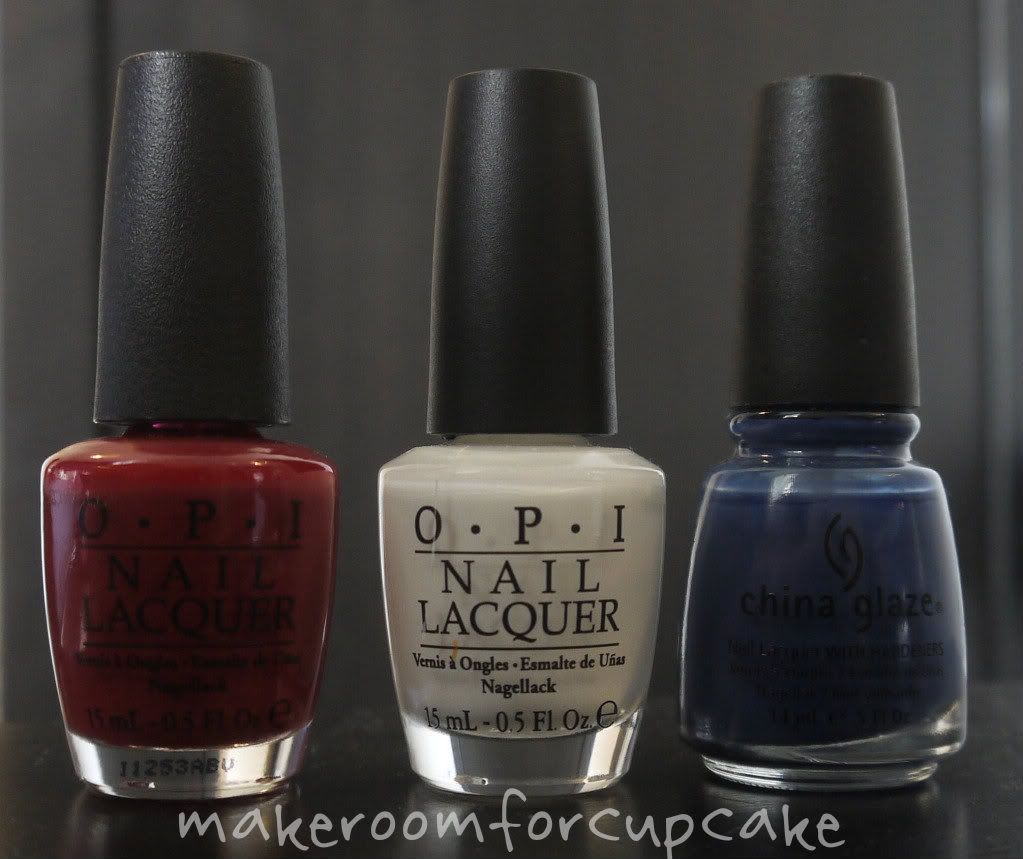 I used OPI Vodka and Caviar (my favourite red), Alpine Snow and China Glaze First Mate.
What films are you looking forward to in 2013?
Whose excited for The Great Gatsby? Monsters University? The Lone Ranger? The Great and Powerful Oz?