Everyone should be able to enjoy wearing glitter nail polish at this festive time of year without being afraid of the removal process. Today I am going to show you a quick, easy and efficient removal method, using household items that everybody should have to hand.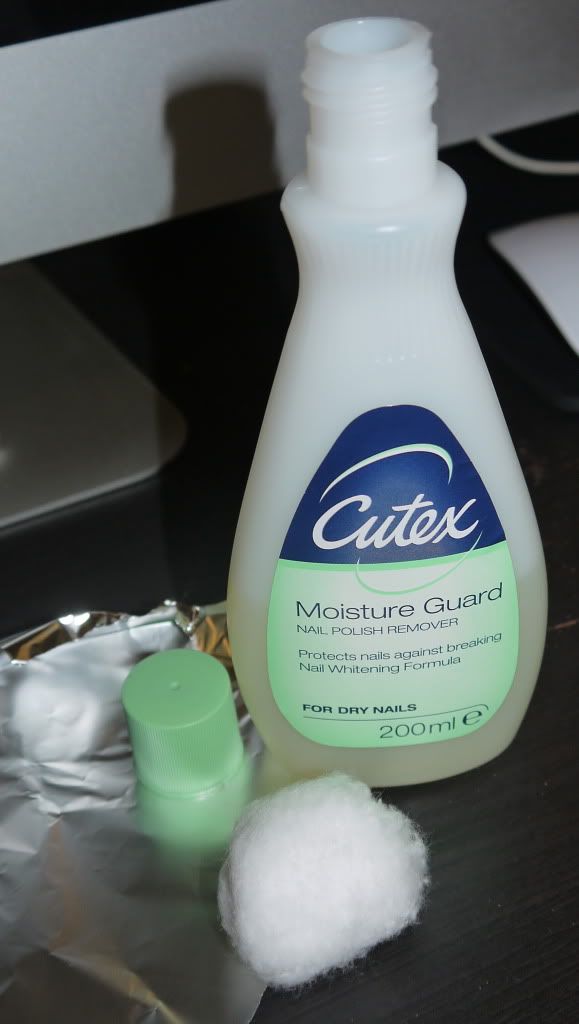 You will need:
Nail Polish Remover
Cotton Wool
Kitchen Foil
and that's all you'll need!
Fist we will need to tear off 10 equal squares of kitchen foil, they need to be large enough to wrap around your finger nail and accommodate the cotton wool.
Next you will need to saturate your cotton wool in nail polish remover, I am using Cutex Moisture Guard with nail whitening formula. This is the one I like, any will do, but I find this one quick and easy to work with. I am also using balls of cotton wool instead of the pads as I find these soak up the polish remover better.
Lay the cotton wool in the middle of the foil, place your nail over the cotton wool and wrap around your finger, ensuring a tight as possible seal to prevent the nail varnish seeping out.
When you have wrapped all 10 fingers, relax ....
and do the robot!
Leave for about 2 minutes, then carefully, without tearing or ripping the foil, rub the cotton wool over your nails, if it moves with ease it is ready to be removed, if not leave for a further minute and try again.
Hey Presto! Glitter free nails!
I hope this was helpful to some of you! enjoy your festive glitter nails!
xoxo