#OrangeOctober
day 17
I'm excited about todays post! Im also including a little haul too as I recently took a trip to Boots and picked up some of the new Barry M Nail Paints and want to share them with all of you!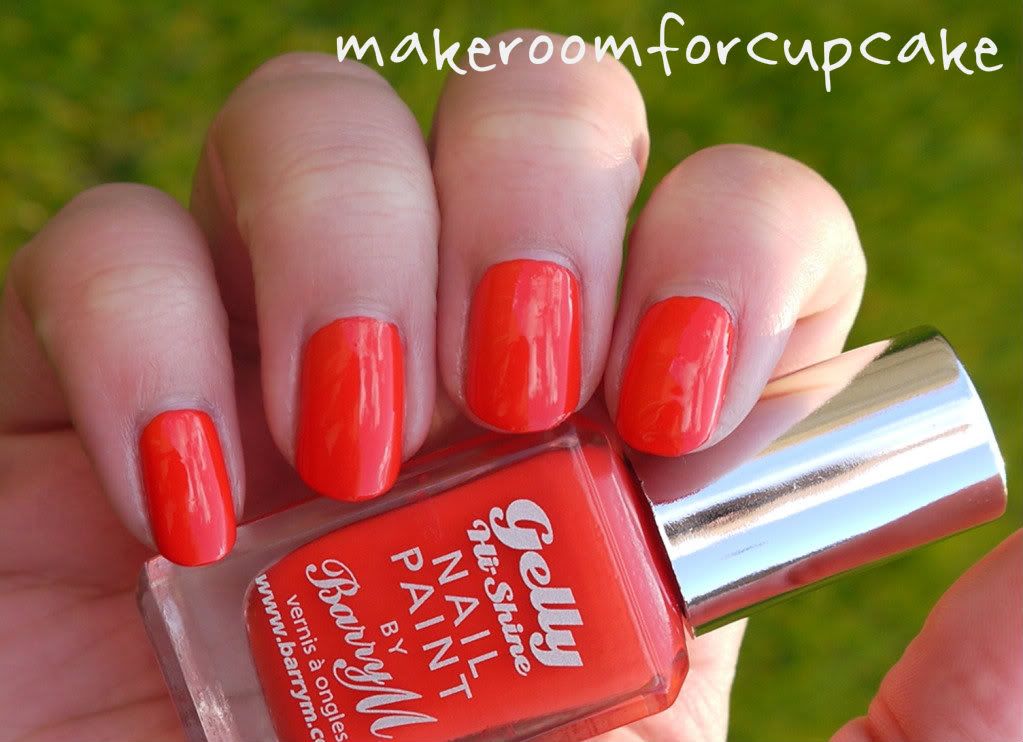 But first here is todays #OrangeOctober colour. This is one of Barry M's new Gelly Nail Paints in Satsuma. Don't be fooled, this is not a Jelly or "Sorbet" finish polish, the Gelly Barry refers to is the Gel -like finish, these babies are so shiny and pigmented its crazy.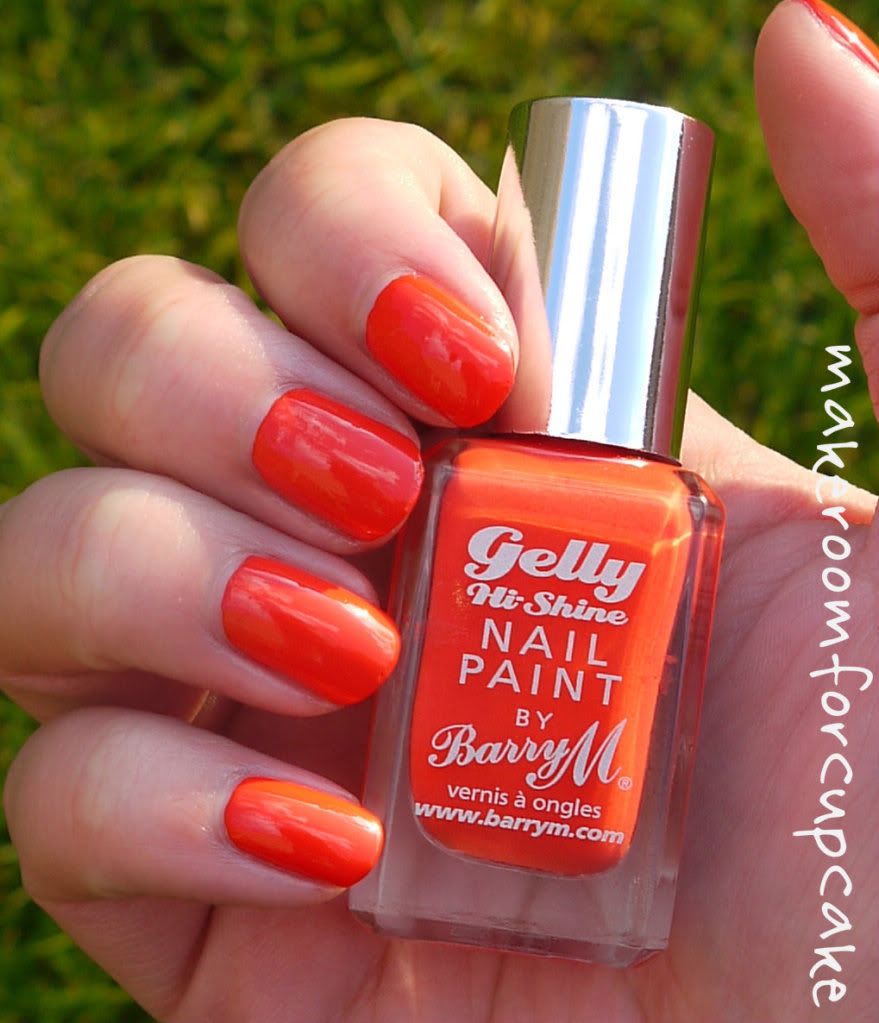 This is 2 coats of Satsuma with no top coat (Seche Vite sat this one out)!
They do retail for a little bit more than the normal nail paints, these are £3.99 but at the moment all
Barry M Nail Paints are 3 for 2 at Boots
and probably the cheapest gel finish polishes at the drug store.
I couldn't resist that deal, heres my mini haul....
(left to right)
GNP 3 Watermelon, GNP 7 Satsuma, GNP 1 Blackberry, and NP 354 Amethyst Glitter.
So far I have only tried Satsuma, but I can't wait to try the other gorgeous colours.
Have you tried the Gellys yet?
if not, which ones would you like to try?
xoxo