#OrangeOctober Day 24
Heres another Poundland find! This is Sinful Colors, Serena and Chloe.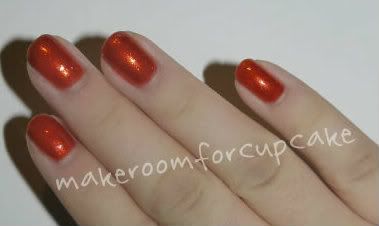 My only problem with these polishes is how liquid they are, I still haven't mastered the art of NOT flooding the cuticles. A steady hand is much needed to apply them. If anyone has any tips or tricks please let me know!
Serena and Chloe is a gorgeous, dark burnt orange polish with super sparkly, glass fleck, glitter particles