This polish was another one of my bargain 89p buys...
Bright Lights is a bright coral-orange with a gorgeous jelly-like formula. The first coat applies a little sheer, but the second coat takes it from sheer to juicy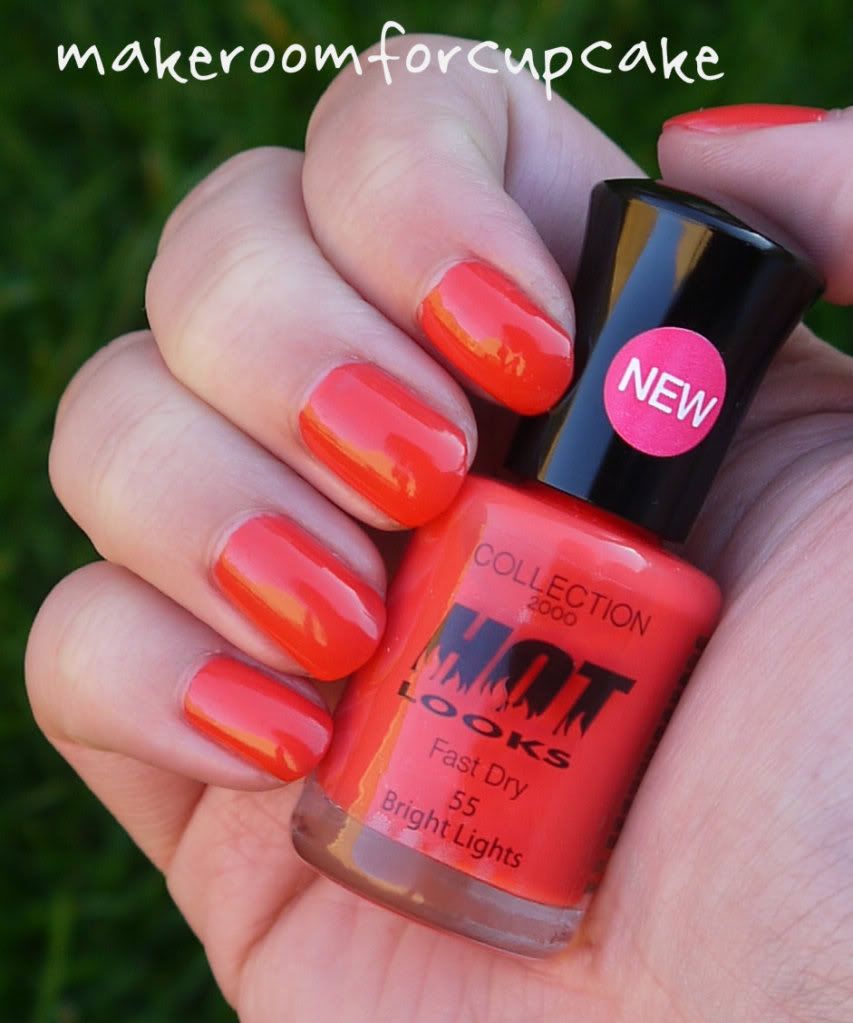 (Sun)
(Shade)
These polishes are little gems!
<3 nbsp="nbsp" p="p">
Have you tried Collection 2000 Hot Looks Fast Dry polishes yet?
3>