#OrangeOctober
Day 20
Not long left now until Halloween!!
Todays polish was featured in my earlier post: Poundland Haul. This is Tapping Nails by Sinful Colors, a gorgeous dark burnt orange simmer. In the bottle this polish appears to have a bright yellow flash, unfortunately this doesn't show up on the nail, shame as this was the reason I picked up this polish :(
Heres the swatches ...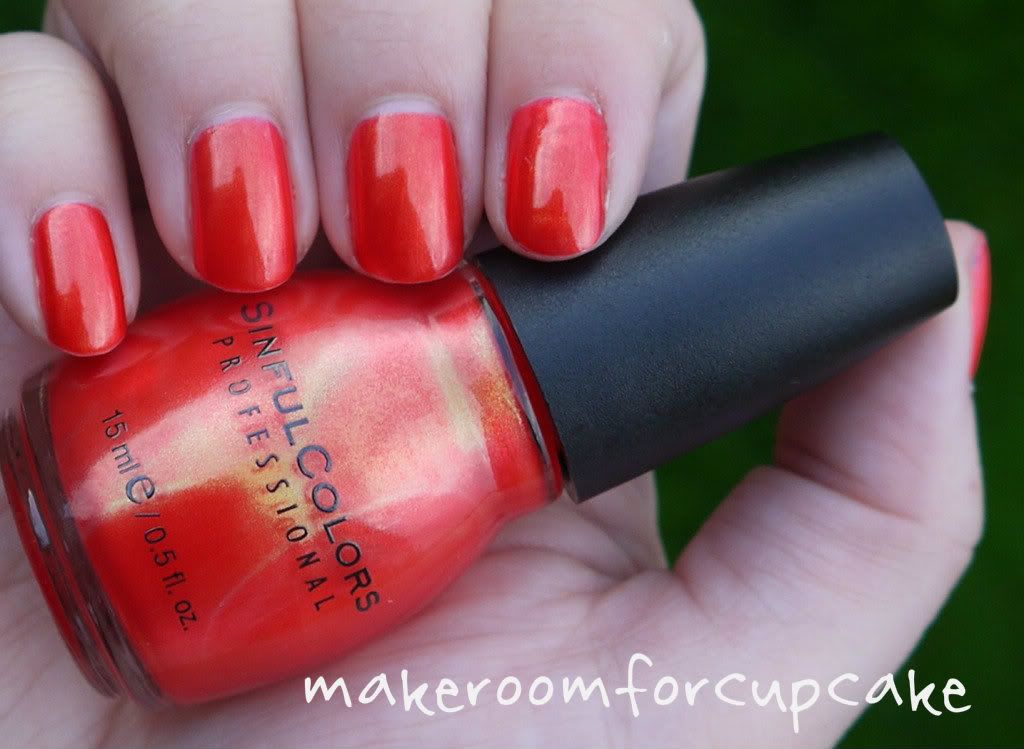 Where does that yellow vein disappear to?