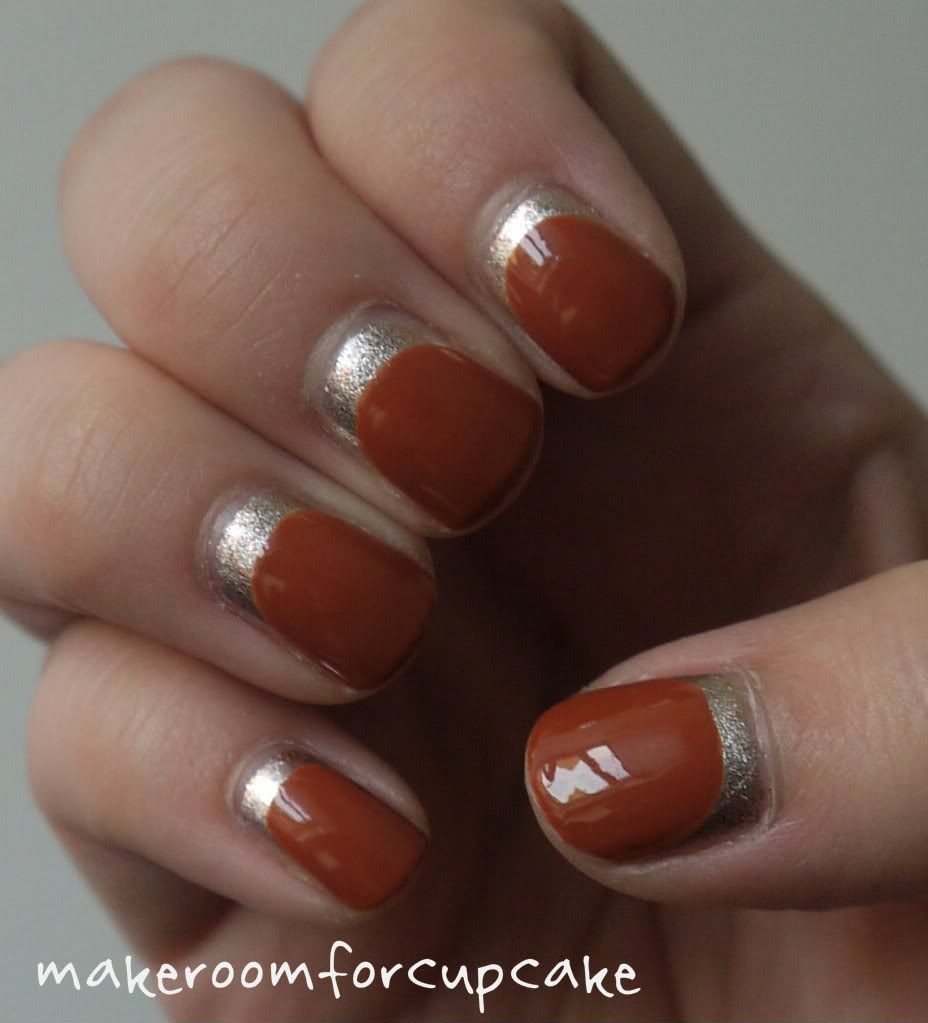 This is an Autumnal/Halloween themed manicure that I like to call Pumpkin Spice. It has a little bit of sparkle and features a fabulous autumnal shade, which I know isn't to every ones taste, but this Ruffian manicure might just tempt you to try something out of your comfort zone.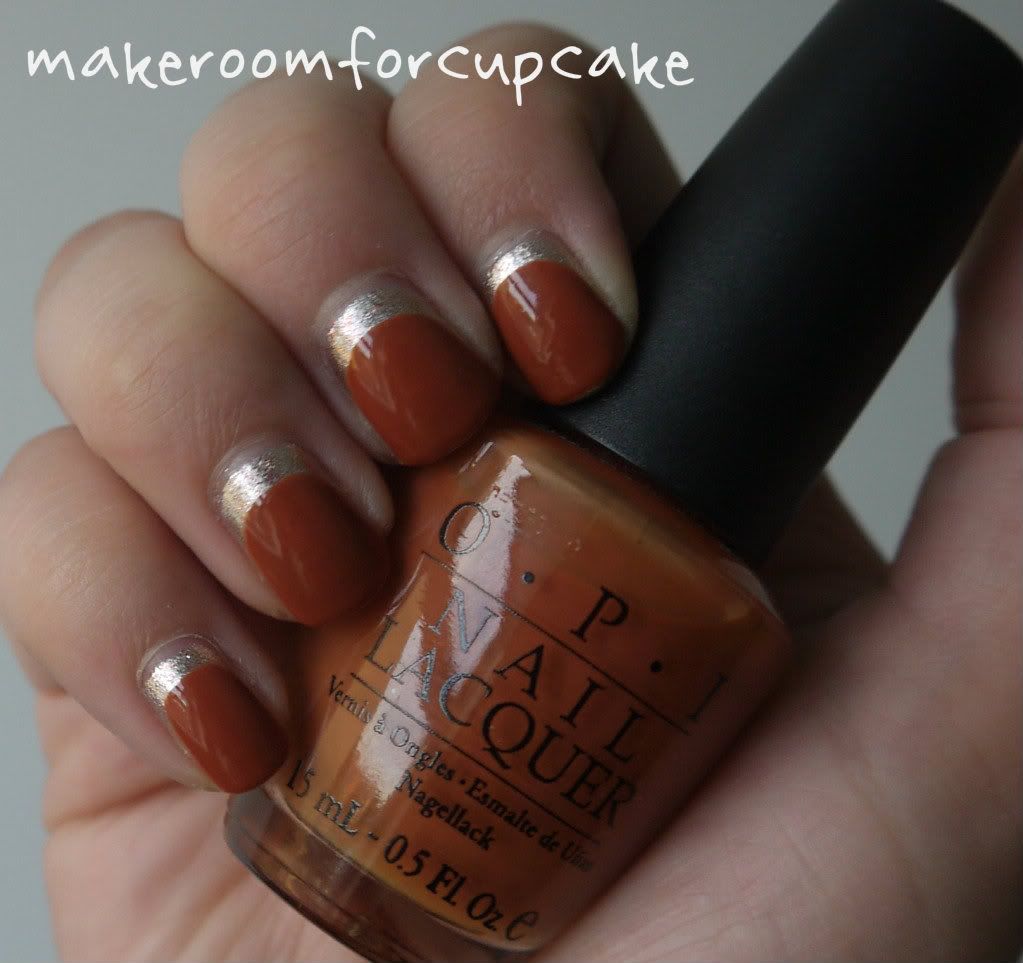 The colour I am talking about is
Ginger Bells
from
OPI's Holiday Wishes collection
that was released back in 2009 (I can't believe how long ago it was)! Its a warm russet orange creme, almost a rich pumpkin shade. I personally love this colour, it has a gingerbread-esque tone too it, but C thinks it looks like diarrhoea :( #FAIL
The base colour is OPI Designer... De Better! from
OPI Muppets Collection
. A beautiful champagne foil with small flecks of orange, just enough to complement Ginger Bells.
If you are lucky enough to own a bottle of OPI Apple Pie it would make a great alternative to using Ginger Bells. Or if you are looking for a fall colour (minus the diarrhoea) OPI Chop-sticking to my Story may be worth a look. For a non-OPI Shade how about Nails Inc Battersea Power Station or H&M's Looks Good On You - a polish I still need to pick up for myself!
What do you guys think to this colour combo? and will you be trying it out soon?
Whats your favourite ugly/pretty nail polish shade? leave it in the comments or share a photo on
Facebook
or
Twitter
xoxo