Yay! I love candles, and so now that I have more space to put them in, I had to go shopping for some more ;)
I have three new Yankee Candles to show you today all from the Yankee Candle Fruit Fragrance collection, perfect for summer, and one recommendation from their AW/2012 range that I think I will be purchasing in the near future.
From left to right Sicilian Lemon, Bahama Breeze and Pink Dragon Fruit.
I decided to go with the tumblers this time as they have a more sleek design than the traditional jars. I think I will refrain from buying jars now, unless its a limited edition, or a Christmas collection.
This is Sicilian Lemon, described as "A bright and Sunny Citrus ... perfectly ripe, with a naturally sweet and refreshing scent. Sicilian Lemon glows with the warmth of a Mediterranean summer holiday."
They are right. I bought this one purposely to remind me of being on holiday in Italy, and it really does! it also smells a little like this lemon refresher sweets you used to buy as a kid, so theres a bit of nostalgia thrown in there for good measure.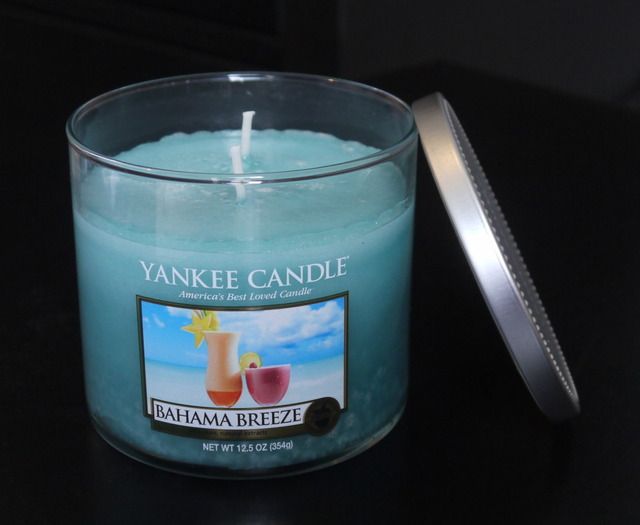 Bahama Breeze has to be my favourite out of the three. A fruity blend of tropical pineapple, mango and grapefruit, it smells like a cocktail you would enjoy on holiday while lounging on an exotic beach. Whats not to like? the perfect candle for a little bit of "me" time. I enjoy burning this one while I enjoy a Lush Bath.
Last but not least I have Pink Dragon Fruit.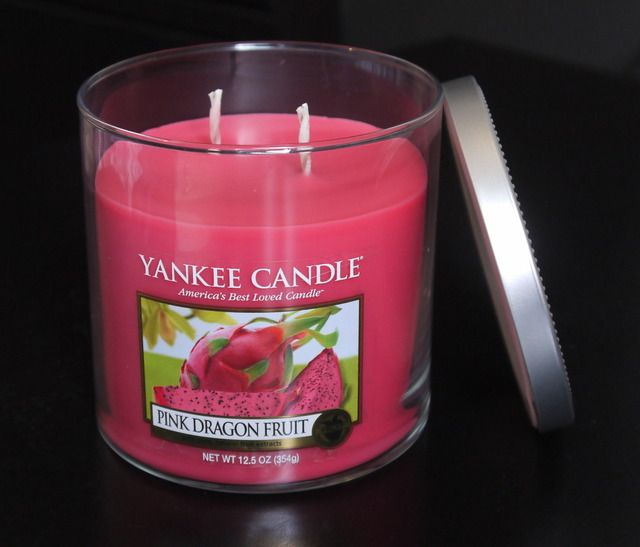 "Colourful and intriguing ... there's a lure of adventure in the sweet aroma of Pink Dragon Fruit. Its festive, summer holiday in the tropics that can be enjoyed anytime."
I haven't had the chance to burn this one, but it smells delicious and fruity and the hot pink colour is bright and cheerful, even on a gloomy British summer day.
Now my recommendation from the A/W2012 collection has to be Red Velvet, yet another variation of Yankee's popular Cupcake fragrance. I have only tested this one once in a store, but can I just say YUM!!! I will defiantly be stocking up on this scent in every variation, and the festive red colour of the candle will take me right the way through to Christmas. I may treat myself to a large tumbler and some tea lights for the holidays!
Yankee Candle Tumblers
retail for £9.95 for the regular tumbler, £15.49 for the two wick medium timber (shown here) and £19.15 for a large tumbler. I bought mine from the
Yankee Candle Outlet
for a small saving, shipping was fast and the staff were extremely helpful, I highly recommend them. I have found that the tumblers are extremely hard to come buy thats why I turned to online. I would always recommend that you always test a scent out before you buy.
Do you have a favourite Yankee Candle?