Today I found something very exciting! While in Italy over the summer I picked up a few cosmetics, namely YSL and a few of Sephora's own products which I have used and loved. But today I found a little stash of nail varnish from Italian brand Collistar.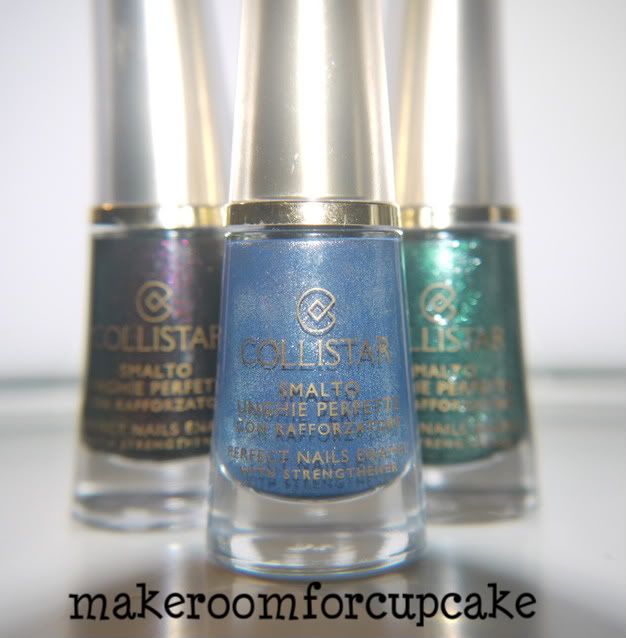 Here I have 2 polishes from Collistar's Autumn/Winter collection
Carisma
no 69 Green Lame Matt and no 70 Blue Lame Matt. The third polish is no 42 Aubergine Glitter, a wonderful rich purple duochrome which reflects gold.
Today I am wearing no 70 Blu Lame Matt.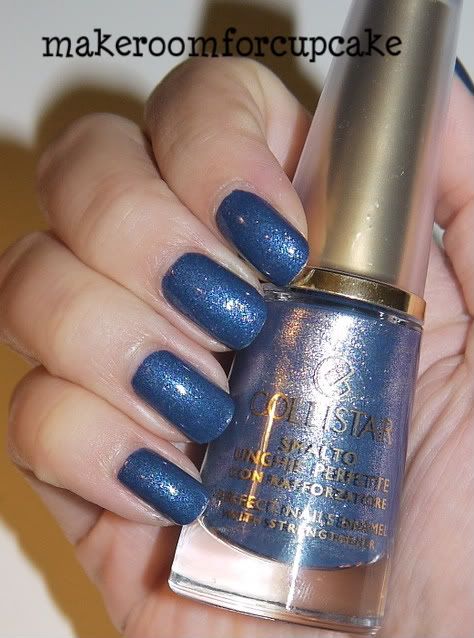 I picked this up for its unique colour, a silvery demin blue, like nothing in my collection. The polish applies rather thick, one coat is almost enough. I don't know if this is because of the Matt formulation or this is true of all Collistar polishes, I will have to investigate further. The colour is very pretty, and translates well to the nail. I do prefer the look of this polish though with a top coat, which is how it is pictured.
Overall I really like this range of nail polish, the formula is easy to apply and the brush is easy to work with. Similar to OPI's pro wide brush, Collistars Professional flat brush allows great control. I only wish I had bought more while I had the chance.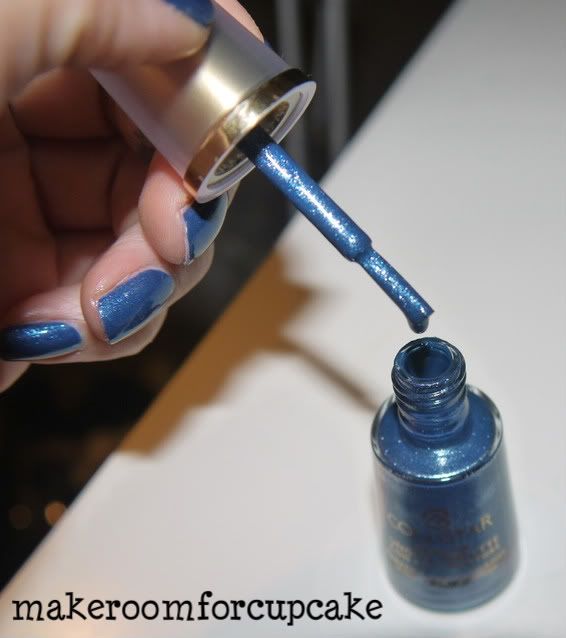 I can't wait to try more of Collistar polishes.
Have you tried this brand before? whats your favourite colour?
What do you think of this colour?
xoxo