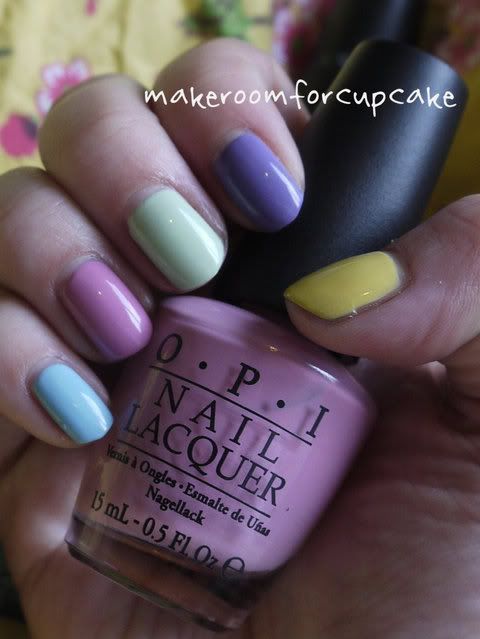 We all know that OPI is by far my favourite nail polish brand, so it was no surprise at all when I wanted to create this candy nails look that I turned to my OPI stash for my favourite pastel shades.
I do feel obliged however to give Barry M an honourable mention, they do great pastel colours and their
Ice Cream collection
would have been perfect, and if you live in the UK the 2.99 price tag is so affordable. But for this quick mani, I wanted polishes that I knew would apply easily, so sorry Barry M but your 4 coat formulas lost this one.