(photo courtesy of google)
Today I thought I would take a step away from the tradition green (I've never really been one to follow the norm) in favour of something more "sweet" and "girlie" for St Paddy's Day.
So here's my Lucky Charms inspired manicure for today, I hope you like :) ...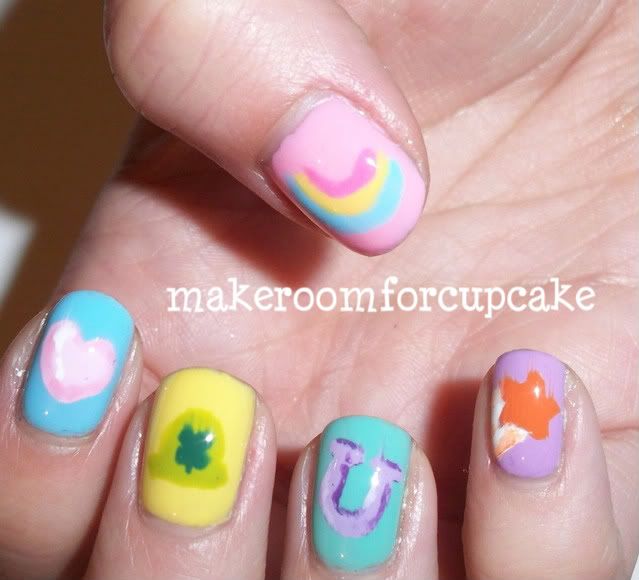 Firstly I painted my nails using the base colours that I wanted, here's the line up...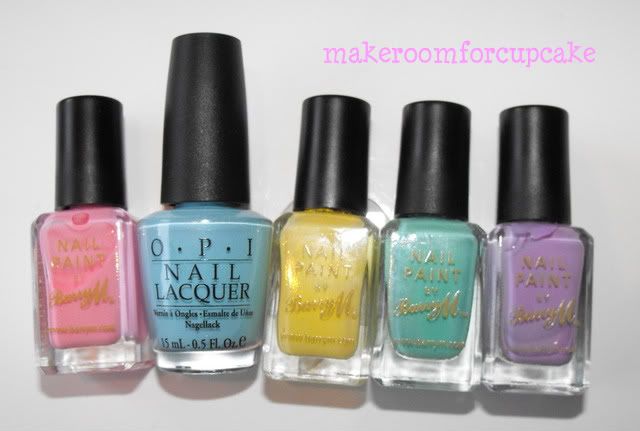 Barry M 309 Strawberry Ice Cream, OPI What's with the Cattitude, Barry M 307 Lemon Ice Cream, BM 304 Mint Green, BM 308 Pale Purple.
Once they were all dry, using this photo for reference (also courtesy of google) and using various OPI and Barry M shades, I painted on my select luck charms! I used a just a normal thin paint brush, don't worry if your charms aren't perfect, they are supposed to look like marshmallows!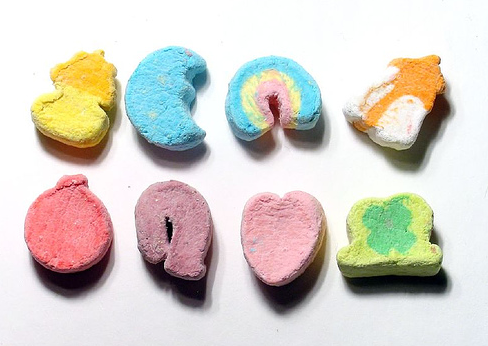 What will your St Paddy's day manicure be?