My apologies for being MIA from the online world guys, Disaster stuck and my MacBook has
finally given up the ghost. Can we all take a moments silence in remembrance ....
So I am afraid I'm forced to use an old Windows laptop of mine, which is terribly slow and well, not an Apple, so please bare with me during these harsh times.
Oh my! The sale this year was amazing! and I managed to pick up almost everything on my shopping list (plus a few little extras ;) )

I love these little studs, over the years I have had them in green, turquoise, pink and cream. I even bought a black pair back in March but I stepped on one :( and broke it, and have been meaning to pick up a backup pair ... now I have 2!
Sterling Silver Turquoise Studs
Again something I have been meaning to pick up for months. A beautiful, simple design and something easy to wear, planning to throw these in my suitcase for Italy.






The Florence Sparkle Flower Cuff, so pretty I am going to post double the amount of photos ...





This baby took a bit of hunting down, I eventually found 3 of them in Milton Keynes as none of my local stores stocked it, and only one had all of its gems in place so I snapped it up!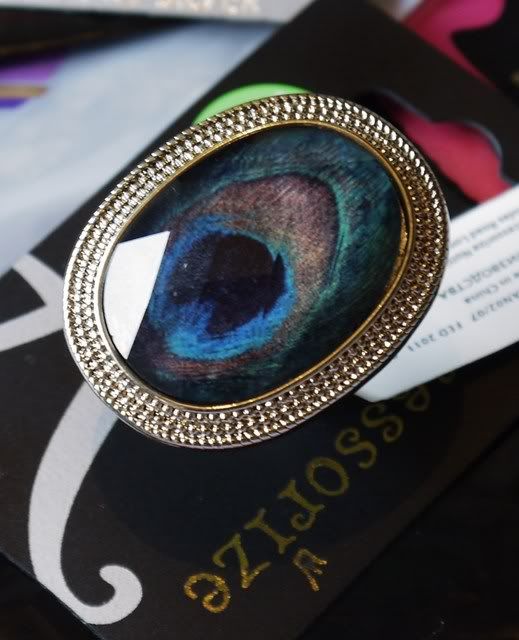 The Biba Peacock Ring.


I have seen a gorgeous Peacock feather maxi dress that I am thinking of getting for my summers hols, I'm currently unsure as to whether the ring will be overkill but I love it all the same, and I know I will get my £2.50 out of it.


Sunset Rose
I'm feeling the floral trend (probably late on that bandwagon) and I just love the colour of the rose. This is about the fourth Flower hair accessory I have purchased in a week. #addict
and onto the impulse buys ...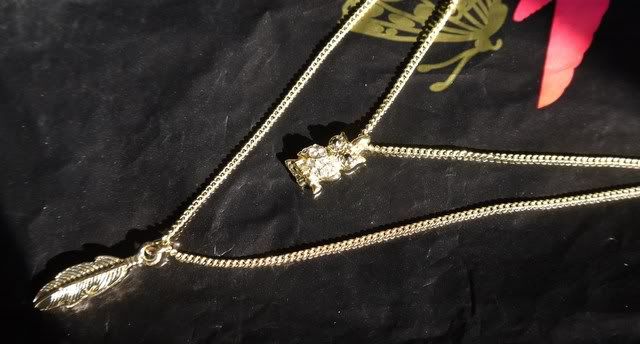 These little charm pendants were simply too cute to resist at only £2.50 a pop, the leaf was inspired by the lovely
Laura's new blog
and the owl was inspired by my father. .
I think that's everything. Phew!

There is a third charm pendant that has been on my mind now ever since I first ventured into the Accessorize sale that I think I am going to go back for on my lunch break tomorrow, expect a follow up (hopefully) mini haul 2mo pm.