Today's Valentines inspired nail art is for all you girls who don't want to be covered in pink or red from head to toe this February 14th.
This is Essie's Borrowed and Blue that was released with the 2011 Wedding collection. Lighter than OPI Whats with the Cattitude, if Mod About You had a baby blue brother, this polish would be it! The formula on this one is perfection, opaque in two coats and no streaks at all! <3 div="">3>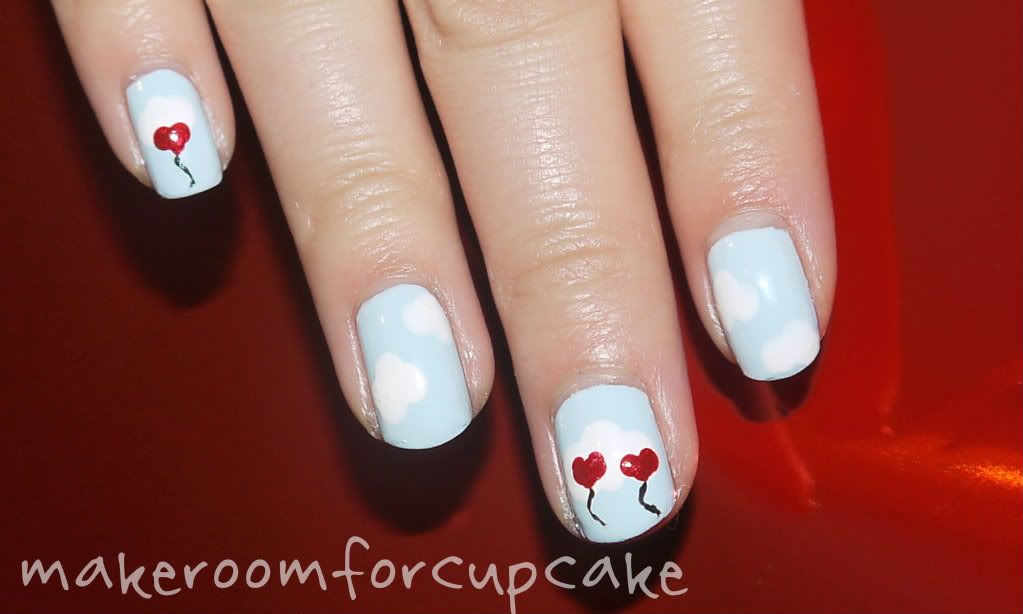 To achieve this look all you will need is a large dotting tool, a smaller dotting tool (or a bobby pin) and a steady hand.
Using the large dotting tool, choose where you want you clouds to be on each nail, and apply your polish joining the dots to create the cloud formation.
Once you have your clouds, take a bobby pin and in your red polish of choice, this is Thanks So Muchness, apply two dots to the design, taking it down to a point at the bottom.
Using a thin red dotting tool add ribbons to your balloons!
There we have it!
What do you think to the final design?
xoxo
Valentine Nail Art Challenge
Host: datyorkLOVES