Today's theme is splatter! and I immediately thought of Brookes tutorial....
I know I wanted more hearts, and intended on another tape manicure like yesterdays, but didn't think about how tricky it would be, so I opted to paint the hearts over the splatter design. The scotch tape still came in handy though ... as you will see this gets incredibly messy!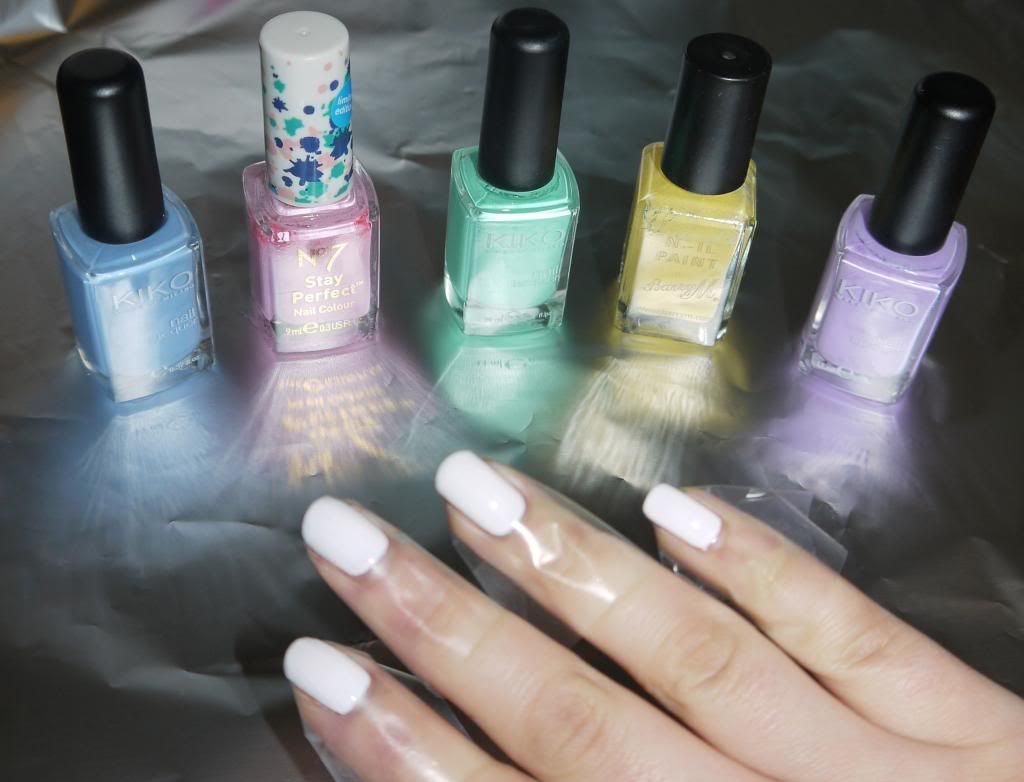 The colours I'm using are Kiko 330 Lilac, 339 Cornflower, 389 Mint Milk, Barry M 307 Lemon Ice cream, and No7 Sugar.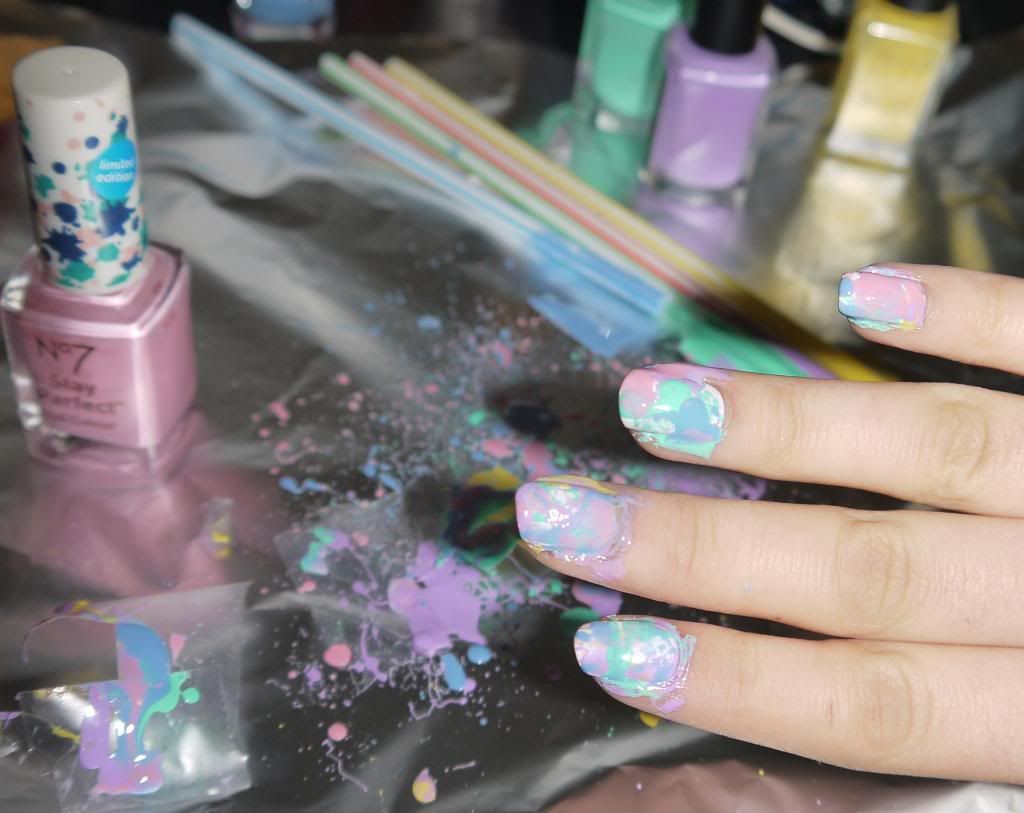 Valentine Nail Art Challenge
Host: datyorkLOVES