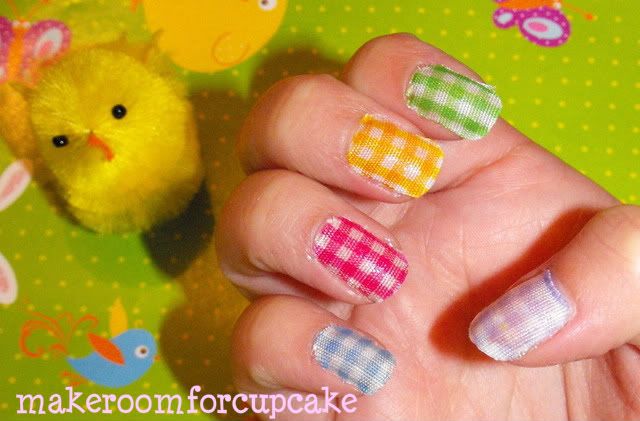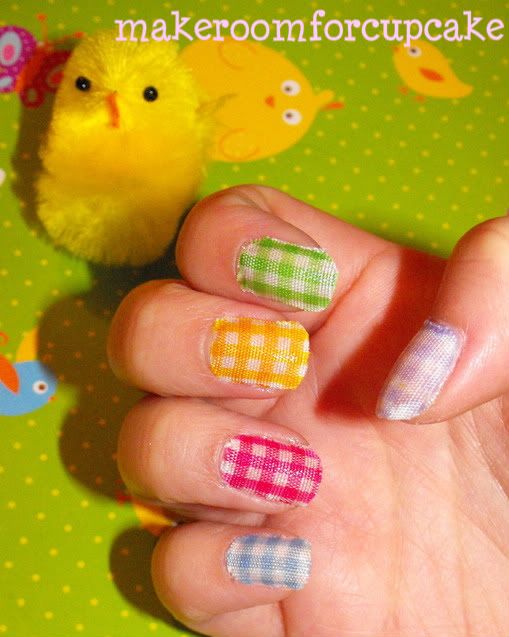 How cute is this manicure? Cute but unfortunately not practical :(
For this look I used lengths of different coloured gingham ribbons (the brighter the better as the pastel shades tend to blend into the white), cut to the size and shape of my nail, and using Seche Vite fast drying top coat as an adhesive stick the ribbon to the nail.
I then used a second, generous coat of Seche Vite to seal the ribbon in and to give a high gloss effect. I think it would be useful to use an orange stick to press the ribbon down the sides of the nail, as mine started to lift after a days wear.