Happy Monday people!
*WARNING* picture heavy*
In order to add a little happiness to my boring Monday morning I decided to try out this super cute manicure idea from
Missglamorazzi
on
youtube
...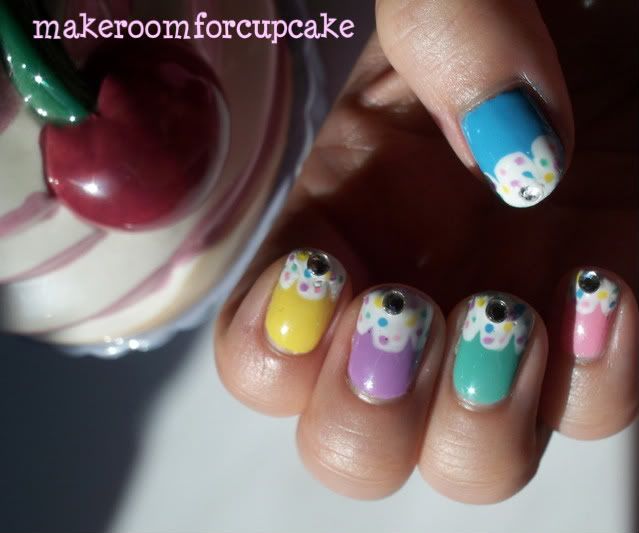 For the base colours I used the Barry M ice cream shades
isn't
that promo pic
sooooo
cute?!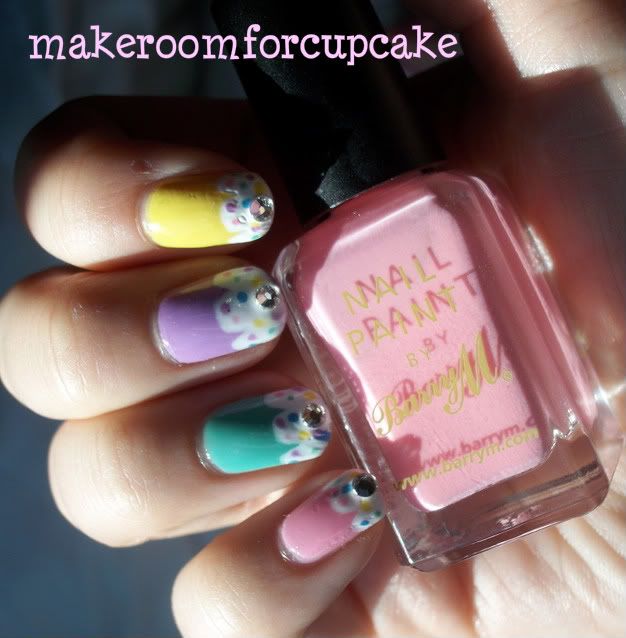 You can find
missglamorazzi's
cute cupcake
tutorial
here ...
Whacha think??
So whose gonna try this super cute manicure?? I would love to see your photos!